Beauty
50 Tiny Cute-icle Tattoos Inspired By Rihanna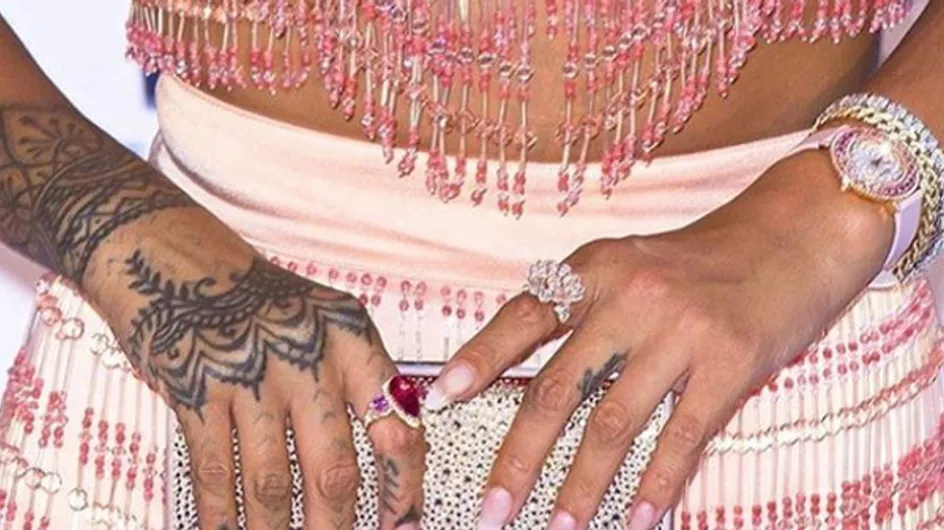 If you thought finger tattoos had had their time, think again.
Tiny digit inkings are enjoying somewhat of a revival thanks in part to Rihanna's heavily-decorated hands. The superstar singer - who had her hands henna tattooed back in 2013 - has recently sparked a trend for cuticle tattoos with the nail whizzes of Instagram putting our chipped paint jobs to shame with their creative combinations of nail art and cuticle tatts.
From tiny Henna-inspired crowns to more abstract gold leaf designs, the possibilities are endless. It's time to knuckle down, armed with some varnish and a rollerball pen.
Pictured above: Rihanna's tattooed hands
Album created by: Helen Turnbull