Due to the release of He Named Me Malala at the Into Film Festival, Emma Watson and Malala sat down in conversation to discuss the documentary, and eventually fell into the subject of feminism. Malala told Emma her frank thoughts on feminism, and how they were changed due to her speech at the UN.

She said: "It has been a tricky word. When I heard it the first time I heard some negative responses and some positive ones. I hesitated in saying am I feminist or not? Then after hearing your speech I decided there's no way and there's nothing wrong by calling yourself a feminist. So I'm a feminist and we all should be a feminist because feminism is another word for equality."
Malala is one of the most influential women in the world. After being shot in the head at age 15 after attending school despite the Taliban ban on female education, she recovered to be a hugely influential activist for female education, and opened an all-girls school for Syrian refugees earlier this year.
Emma spoke about how touched she was at Malala's stance on feminism, writing on Facebook: "Perhaps the most moving moment of today for me was when Malala addressed the issue of feminism. To give you some background, I had initially planned to ask Malala whether or not she was a feminist but then researched to see whether she had used this word to describe herself. Having seen that she hadn't, I decided to take the question out before the day of our interview.
"​To my utter shock Malala put the question back into one of her own answers and identified herself. Maybe feminist isn't the easiest word to use... But she did it ANYWAY. You can probably see in the interview how I felt about this."
Would you consider yourself a feminist? Tweet us @sofeminineUK!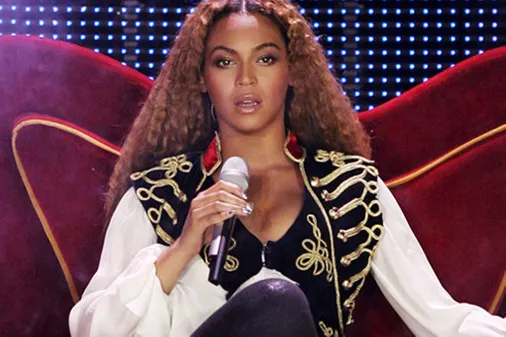 © Getty
Inspirational Feminist Quotes: Empowering Quotes For Women
See album
You might like...

Why Crying At Work Isn't A Big Deal From Someone Who Knows

15 Reasons Tampons Are So Effing Luxurious

Research Shows There's More Women In The Boardroom Than Ever - But We Can't Stop There