Celebrity blogger Perez Hilton this week released a story claiming that Katy Perry had been spotted "full on making out" with Russell Brand.
The new dad alleged the pair had been getting hot 'n' heavy ​in the valet line at El Lay's Soho House in Los Angeles.

Katy quickly reacted to the rumours with a rather blunt tweet.
She wrote​: "Gross! As if!"

Perez soon removed his original post and followed it with a hasty retraction.

He wrote: "Oh no! Our sources were 100% wrong!

"We're so sorry for jumping the gun on this one, KatyCat and Russ!"

The story came out at a particularly embarrassing time, just weeks after Russell had described his 14-month marriage to Katy as a "drag" and "shaky from the get-go".

Ouch.

The divorced couple's massive £4.5million Hollywood Hills mansion has just gone on the market - drawing a final line under the split.

It was intended to be the home of their marital bliss and boasts 11 bedrooms and a pool with a waterfall.

The newlywed couple bought the house in 2011 but never actually lived in it together before Russell announced their divorce in December of that year.
​Shortly after their divorce, Russell switched the property into Katy's name.

Katy's not been having much luck in the love department, what with her recent split from boyfriend John Mayer.

The couple parted ways after dating on-off since July.

John recently told Ellen DeGeneres about the split: "I'm on the same journey as everyone else. Coupling is a tricky thing."

But it seems he's ready to move on, as it's been alleged that John has been in touch with Katy's pal Rihanna.

A source told Perez Hilton: "Rihanna was amazed when she heard from John, but deep down it didn't surprise Rihanna because he has been chasing her for years. His texts were very sexy, and he said that they should get together.
"​Katy knows John has chased RiRi in the past."

Oh Katy, it's time to find yourself a nice boy.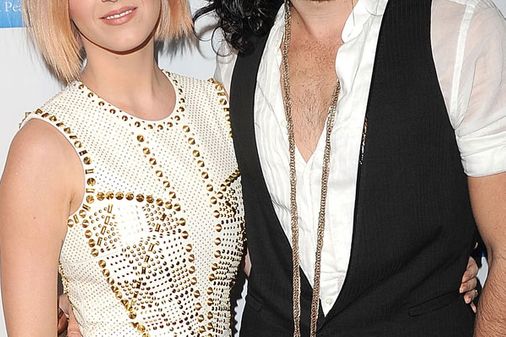 © Getty
Katy Perry and Russell Brand