SPOILER ALERT!
Tina arrives for work in a terrible mood, which only worsens when Peter arrives with Carla and acts like nothing has happened. Liz sees her upset and asks her what's wrong – will Tina confess?

Hayley is disappointed that she slept through midnight on New Years, and tells Roy she'd like to visit the Rovers whilst she still can. Will the residents realise how ill Hayley is?

Leanne isn't enjoying living away from Nick and thinks she should move back in, despite Nick's protests.

Elsewhere, Tracy and Rob try to flatter Deirdre, who knows exactly what they want and tells them Rob cannot move in. Tracy hatches a revenge plan.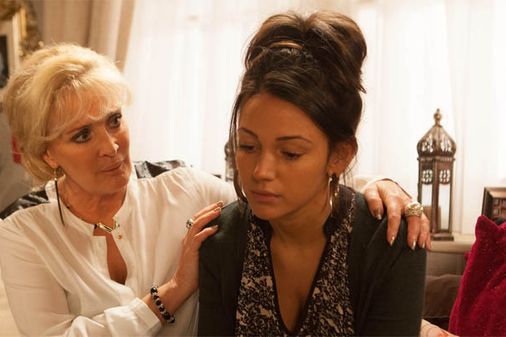 © ITV Pictures
Liz comforts Tracy