SPOILER ALERT!
Peter tentatively asks Tina to babysit but she's not having any of it. Annoyed, she flirts with Rob some more, and the two end up kissing in the backyard. Carla catches them in the act when she goes to have a word with Tina, and is surprised to see the two of them. Rob begs her not to say anything to Tracy, but that doesn't mean she won't tell Peter...

Gail works on Max's adorable sheep costume as an excited Kylie wraps up a present for him. But when David persuades Gail to let him look after the kids, he ignorantly lets Max open his present and Kylie is not going to be best pleased.

Brian gives Julie the keys to no.12 as he loads up his van. She is devastated to watch him leave without her.

​Elsewhere, Hayley is touched when she receives a Christmas present from Becky, and Rita supports Dennis with his music.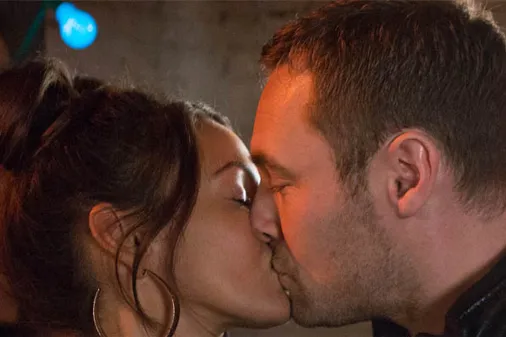 © ITV Pictures
Tina and Rob kiss