SPOILER ALERT!
Episode One
Hayley is determined that today will be her last. Fiz, Tyrone and the rest of the family come round, oblivious and happily reminiscing about the past, and is agonising Roy who knows Hayley's plan.

Leanne tries to make up with Stella, who has remained tight-lipped about her date with Dev, insisting they are just friends.

Sally is upset to have lost her gold watch that was in the handbag Maddie stole, and Tim asks Sophie to go and get it.

Elsewhere, Chesney asks Sinead to move in with him and Gloria, and Gloria thinks they should sort out another concert, much to Rita's annoyance.
Episode Two
Hayley irons Roy's best shirt, asking him to wear it to the funeral. Roy begs Hayley to reconsider, but she has made her mind up. She gets readies to take the lethal cocktail, telling Roy not to touch the glass and get himself into trouble.

Elsewhere, Chesney and Sinead excitedly move into no.5 as Dennis and Gloria chat about their plans for the concert.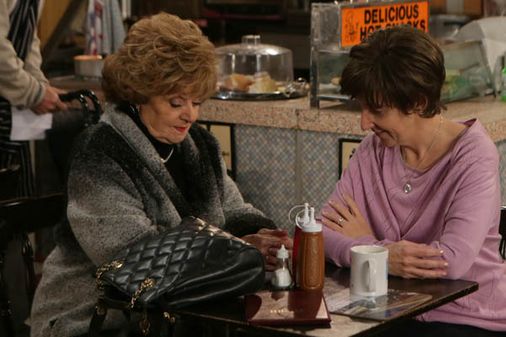 © ITV Pictures
Hayley says her goodbyes