SPOILER ALERT!
Simon still refuses to go to school, embarrassed that there's a video of him being dressed as a girl on the internet, so Tina continues to stay with him. Carla likes how well they get along, but Sally puts the seed of jealousy in her head. When Peter goes to the Rovers he spends time flirting with Tina, and their chemistry doesn't go unnoticed.

Faye has to answer police questions about the incident. Will she tell them the truth, or will she try to cover for her nasty mate Grace?

Hayley tells Roy she would like to start planning her funeral and asks him if he still supports her decision to kill herself. Will Roy be able to lie again for the sake of Hayley's feelings?

​Elsewhere Steve chats away in the cab office to his new school friend Andrea, only to pretend to be working hard when Michelle calls in.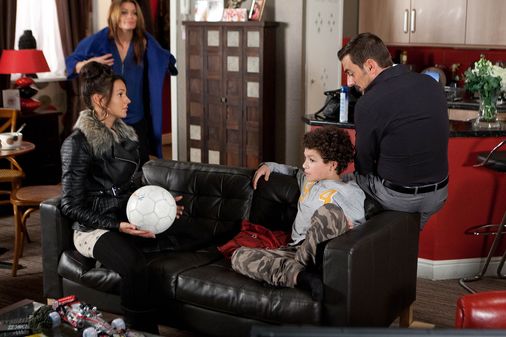 © ITV Pictures
Simon stays home from school with Tina