SPOILER ALERT!
Episode One
Tyrone is devastated that Fiz thinks he's having an affair and agrees to call round at Maria's when she lies to him telling him Fiz wants to see them both. Meanwhile, Fiz is left shocked when the police call round and tell her that Kirsty is abroad and is not behind the texts. Fiz decides to phone the offending number but when Tyrone sees Fiz's name flashing on Maria's phone will he answer and will Maria's malicious plan be foiled?

Rob watches as Peter and Tina share an intimate conversation and when Peter strokes Tina's face, will Rob's suspicions be confirmed?

Jason's chuffed when Owen hands over the keys to the Builder's Yard.

Elsewhere, Beth's subdued when she returns from Latvia and storms out of the factory when the girls tease her about her boob job leaving Kirk worried.
Episode Two
A shocked Tyrone confronts Maria and tells her he knows she sent the texts. Audrey's horrified when she finds out how Maria pretended to be Kirsty and angry when she realises David knew. A clearly distressed Maria looks to her brother for comfort. Will Fiz and Tyrone be able to forgive Maria or will they report her to the police?

Tina warns Liz about Tony supplying knock-off gear to Rob and Tracy but also warns Peter that she doesn't think Rob will rest as he knows he's up to something. Wanting to get away from everything she tells a shocked Steph she intends to leave Weatherfield and take Peter with her.

Sinead's relieved when Beth admits that she couldn't go through with the operation and tells them she's going to take them on holiday instead.

Elsewhere, Owen tells Anna he's been offered a couple of weeks work in Aberdeen.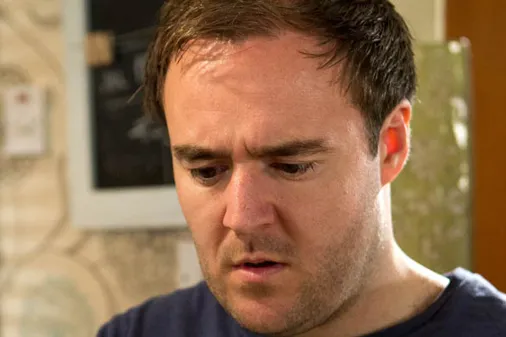 © ITV Pictures
Tyrone finds out about Maria's actions
See album