SPOILER ALERT!
Roxy is embarrassed and hungover from the day before, meanwhile Alfie covers The Vic in decorations in anticipation of a family Christmas with Kat and Tommy. But Ronnie soon drops a bombshell on them both – they have to leave as Phil is selling The Vic.

Bianca is still having difficulty trusting Terry and so she turns to David for advice. Will David be able to stop himself from meddling in his daughter's affairs?

Joey takes out Scarlett even though Janine told him not to, causing Janine to lash out at him when he returns.

Jake and Lauren arrange to meet at his flat secretly, but they are unexpectedly interrupted by Sadie. Lauren hides but her phone begins to ring – is the game up?

Meanwhile Abi rescues a stray dog called Tramp' and David is annoyed at Carol spending so much time with Masood.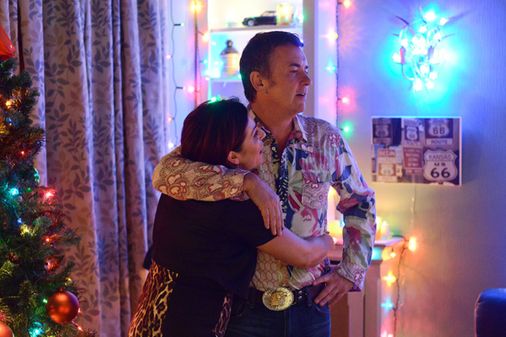 © BBC Pictures
Kat and Alfie look forward to Christmas together