SPOILER ALERT!
Johnny worries about revealing to Linda that he is gay. He overhears Linda's upset outburst to Mick, but he is reassured that she just needs time. Shirley gets involved and calls Linda a bad mother, so naturally Linda demands she leave for good. However, Shirley accidentally tells everyone in The Vic that Johnny is gay, and Linda realises she can't accept her son's sexuality.

Wayne surprises Nancy with a visit, but Nancy chucks him out before Mick sees them together. Wayne reveals that he's moving into the B&B to be closer to her. Ian has new plans for the restaurant, and Peter and Lucy get nervous about his change of attitude. Later, Ian loses his temper with Peter over nothing, making it clear that Ian is struggling, and he eventually tells Sharon about his failed attempt to propose to Denise. He decides he wants to propose, and asks Denise to meet him.

Lola tells Billy that she and Peter are looking for somewhere to live, and worried that he will lose her, Billy offers Peter to move into his place instead, against Phil's wishes.

​Elsewhere, Kirsty receives her divorce papers from Max.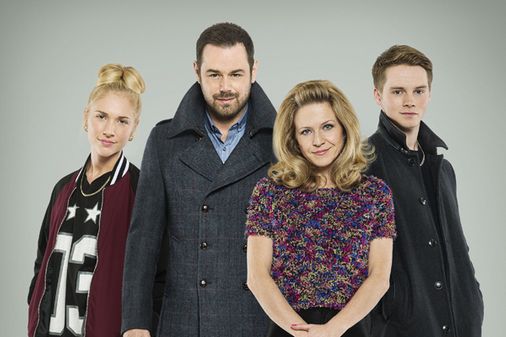 © BBC Pictures
The Carter family deal with Johnny's announcement