SPOILER ALERT!
Terry feels bad for having a go at Nikki so he lets her stay for dinner. Bianca is annoyed to find she's still there when she arrives. David has to drive Nikki to the airport, and whilst they are in the car Nikki offers David a way out, but will he take it?
​
Fatboy calls Shabnam who is shocked to hear of Masood's behaviour. A drunk Masood turns up at Carol and finds out she has cancer. He is upset that she didn't think he could look after her and has a break down as Carol comforts him.

Linda is delighted at the idea of Johnny and Whitney getting together. Whitney tells Johnny that she told Bianca something happened between them, and Johnny is gutted when it dawns on him that his mum hasn't come to terms with him being gay. Mick explains to Linda she needs to accept Johnny for who he is.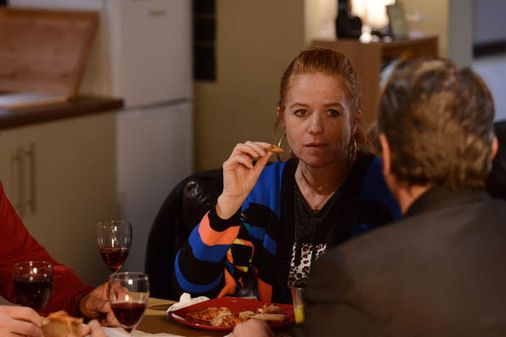 © BBC Pictures
Bianca is annoyed Nikki hasn't left