SPOILER ALERT!
The Carters prepare to throw an engagement party at The Vic for Ian and Denise. Johnny offers to help Linda in the kitchen, and thinks he has finally got through to her before she suggests he try going out with Whitney.

Dexter finds Linda on a page 3 picture and can't resist showing it to people whilst Linda is oblivious. Johnny is furious when he finds out but Linda isn't bothered, annoying Johnny even more.

Denise worries about her new dress, and Ian suggests she cover up, leaving her upset. Fatboy checks to see if she's okay, and the two end up kissing.

Max is adamant that he doesn't want anything to do with Kirsty. With no Carl to be seen, Kirsty gets hammered before Shirley gives her some advice which gives Kirsty the idea of taking matters into her own hands…

​Elsewhere, Bianca tells Kat about her night with Terry, who guilt trips her. She goes to apologise but is faced by his ex-wife Nikki. Lauren lies about where she spent the night to Max.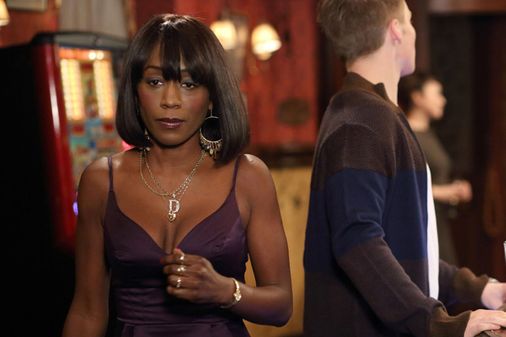 © BBC Pictures
Denise's confidence is knocked by Ian