SPOILER ALERT!
Bianca is furious with Carol and David. After a row, David checks Carol's phone and see's she missed her hospital appointment. Carol realises David has tricked her into going to the hospital with him, and insists to collect her results alone. She is shocked to find out she does have breast cancer, but will she tell David the truth?

Masood and Carol talk about his mother's funeral. Feeling emotional, Carol finally tells David and Bianca about her cancer.

Masood comes back from Pakistan with his sister, Shabnam. Masood arranges for Shabnam to meet Carol, but it's clear she isn't happy with the situation.

Sharon chats to Linda about her previous relationships and decides she wants her relationship with Phil to be different this time. She tells Phil they should be honest with each other, then finds Carl's bloodied mobile phone. How will Phil explain himself?
​
Alfie has a new business venture, and Kat proves to be a better sales person than he is. He realises he needs to secure some cash, so when Shirley offers him some dodgy work, will he accept?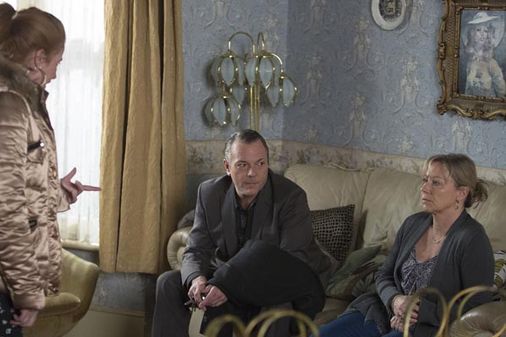 © ITV Pictures
Bianca is furious with Carol and David