​SPOILER ALERT!
Lauren opens up to Max about Steven's news leaving a suspicious Max to get to the bottom of what's going on. Curious, Max does some digging but will he discover the truth?
Meanwhile, Max is frustrated to learn Ian has pulled out of the sale of the chippy leaving him to pay a visit to the Beale's and try and change their mind. Max gives a heartfelt speech to Ian but is all as it seems and can he change Ian's mind?
A nervous Robbie prepares for a visit from his boss and worried there have been complaints about his decisions, he gives a delighted Donna her pitch back. However when Mr Lister arrives, Robbie gets a shock when he is told he needs to increase the revenue of the market by having more trendy stalls before Christmas otherwise it's being closed.
Kush encourages Shakil to invite Bex to the prom. After a failed attempt, Bex eventually agrees but only as friends. Denise and Kush are relieved to learn Carmel's passport has expired meaning she can't go away.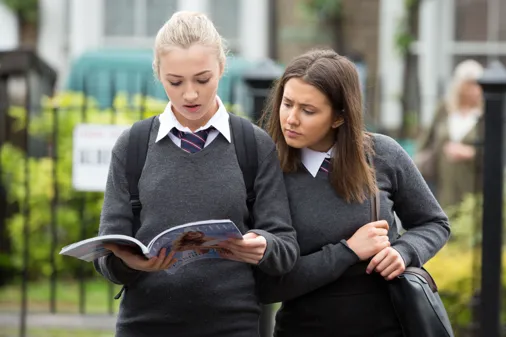 See album