SPOILER ALERT!
​
Ian is making the final preparations for Lucy's funeral but it all becomes too much. He finds himself looking for Jane, upset as he hasn't heard if they are attending the funeral. Christian lends Ian some words of support and promises to be at the funeral. However, after Ian leaves Jane informs Christian she can't face going.

Back in Walford, Max finds Ian in his ca. Ian asks Max how he coped with loss and Max attempts to give him some advice.

Linda takes matters in to her own hands and rallies up the girls to paint the outside of The Vic. Meanwhile, seeing what a state Shirley's in, Mick is desperate to bring Dean back into the family. Mick tries to convince Dean to come back to Walford and reconsider his relationship with his mum but Dean won't make any promises. That evening, Tina makes a comment about their childhood that doesn't add up to Mick, so he sets out to find out the truth.

Linda helps Johnny plan his comedy night at The Albert after he hits some difficulty. However she is surprised when she finds he has been looking at gay nightclubs online.

In light of recent events, Carol is unsure if she should have a hen party but after some words from Denise Carol decides to go ahead, to Bianca's delight.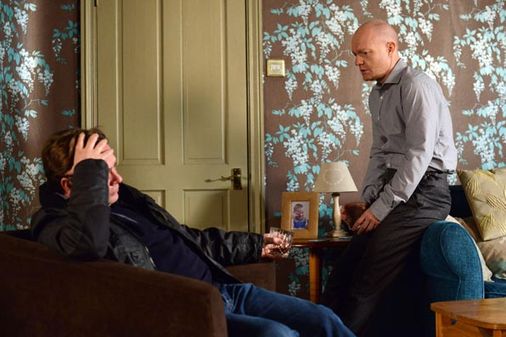 © BBC Pictures
Ian makes preparations for Lucy's funeral