SPOILER ALERT!
David decides to buy a Christmas tree for Janine to wheedle his way back into her life. As they decorate the tree the pair reminisce about their childhood and David tries to play on her emotions by talking about Michael. What is he playing at?

Tina takes Shirley to their brother Mick's pub. Although he isn't there, Mick's wife Linda is and she isn't pleased to see Shirley. The pair have enough of Linda's insults and leave, but when they get back to Walford, Tina reveals she has stolen the takings from the raffle.

Carol makes it clear to David that she is with Masood so he should make alternate plans for Christmas.
Lola worries Peter no longer has feelings for her as she hasn't heard from him whilst he has been away…is it already over for the couple?
​
Meanwhile, Alfie and Kat decided to make the most of their time left as landlord and landlady of The Vic.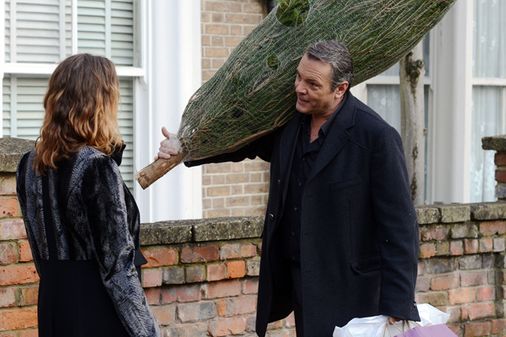 © BBC Pictures
David tries to butter up Janine