SPOILER ALERT!
Kat isn't able to give up on Stacey and with Alfie's help they go to Luke's. However, since their last encounter wasn't great, Alfie lies to gain his trust. Luke reveals what happened, and Kat comes up with a plan to get Stacey back – but will it work?

Denise's reassurance about Jane bluffing doesn't help Ian's worries. Denise, Peter and Lucy are annoyed that Ian remains unsupportive of the market's imminent closure. Jane points out Ian's failure as a father and as Aleks tries to stop the protest – will Ian step in and support his family?

Masood provides support to Shabnam as he takes her to the interview. Meanwhile Aleks tries to get Tamwar to do his dirty work, but Tamwar isn't having any of it.
​
The Masood household has a surprise visitor – Aunt Bushra. It doesn't take long for Bushra to offend Masood, but he defends his family.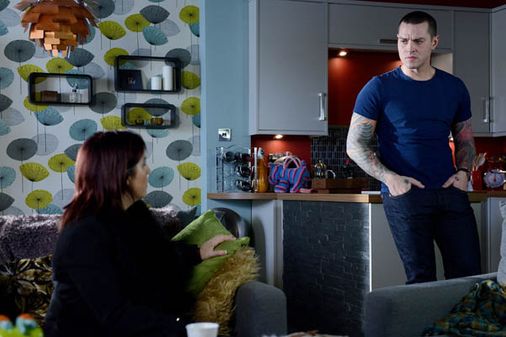 © BBC Pictures
Kat isn't able to give up on Stacey and with Alfie's help they go to Luke's