SPOILER ALERT!
Alfie tells Stacey about Kat's plan so she can return to Watford. Stacey soon convinces herself Kat's plan might just work, but Alfie is worried about the plan. Kat goes to visit Janine but whilst she's there Alfie asks Stacey to go. Before she goes she realises Lily isn't well and need to go to the house for medicine – is she going to get busted?

Kat's visit to see Janine doesn't go as planned as she hands Janine an ultimatum – but what will Kat do? When she returns home, she finds out Stacey has left.

Patrick and Denise get some surprising news from Kim, which causes Patrick to think about the future of the B&B.
Billy searches for a job, worried that he won't be able to provide for his family, but has no luck. Peter tries to persuade Ian to take him on, but it wasn't quite what Billy wanted.
​
Tina persuades Shirley to reach out to Dean, and after talking to Sonia Tina realises she should be close to her loved ones. Meanwhile, Carol has another chemotherapy appointment.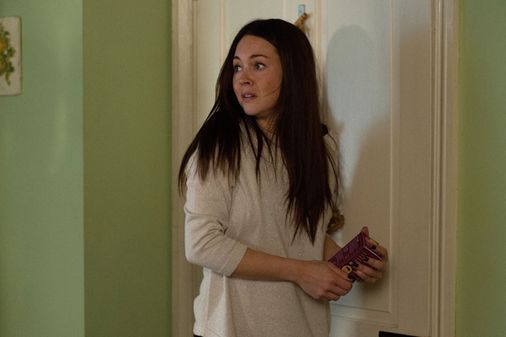 © BBC Pictures
Stacey is shocked to hear the new plan