SPOILER ALERT!
Lola is shocked to find nasty comments about Lucy on her social networking site. Peter overhears and she is forced to read him the troll messages, leaving him a broken wreck. To lift his spirits Lola gets the gang together to remember Lucy, but is unhappy when Peter assumes it was Lauren's idea.

Kat attends her hearing for perjury, knowing she could go to prison. Donna and Bianca come to blows again on the market as they find out Kat's sentence.

Mick worries about the perception of his family after some comments in The Vic, so Linda offers to show her support to the Beales.
​
Sonia is excited about date night with Martin but is miserable when he cancels to go out with the boys instead, and Tina only makes things worse when she interferes.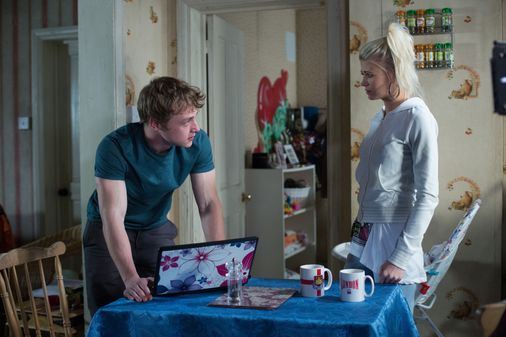 © BBC Pictures
Lola reads Peter horrible internet messages about Lucy