SPOILER ALERT!
​
Linda is upset after Cora's outburst in The Vic last week, but with Mick's support she prepares to hold her head high. Linda's confidence takes another knock when Sharon brushes her off and she overhears the locals talking about her. Meanwhile, Lauren goes to The Vic, only to find that her cinema plans with Nancy and Johnny have been cancelled. Linda invites her to stay for a drink, but this strained kindness is brought to an end when Lauren argues with Nancy about Cora's accusations. Later, Lauren confronts Cora who is forced to reveal that Rainie was the prostitute caught with Mick.

Alfie is increasingly concerned that Kat, who has only just given birth, is taking on too much. In an effort to relieve some of Kat's burdens, Alfie visits Stacey to persuade her to appeal. Stacey then requests that Jean visits her, as she believes Jean is trying to manipulate her into appealing by getting Alfie to visit her. They reminisce about Stacey's emotional strength as a child and Jean asks Stacey to show the same strength for Lily now and face the appeal. What will Stacey do?

Ian snaps at a supportive Denise as he worries about the impending press appeal. Sharon tries to lift Ian's sprits but his fragile state is further shaken when he receives an ultimatum.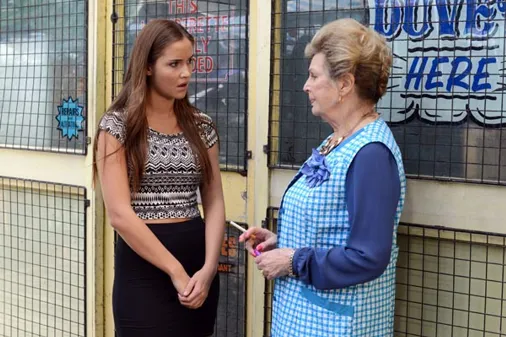 See album