SPOILER ALERT!
Megan, Declan and Robbie discuss their future as they look at the ruined Home Farm. Charity's furious to hear they've received their insurance and Declan confesses all the money is accounted more. They argue before Declan offers to make her a partner. They finally give into their desires, kissing passionately.

Leyla and Priya go for a run, but Priya damages her ankle and gets annoyed when David and Leyla fuss over her. Leyla finally mentions she thinks Priya has an eating disorder.

James tells Moira and Cain that is business deal is looking great, and is delighted when Moira decides she wants to be part of the deal. Dan realises that James has fallen for Moira at the pub when she arrives to celebrate.
​
Elsewhere, Sandy agrees to help with Sean's film project, Marlon and Nicola create Bernice an online profile.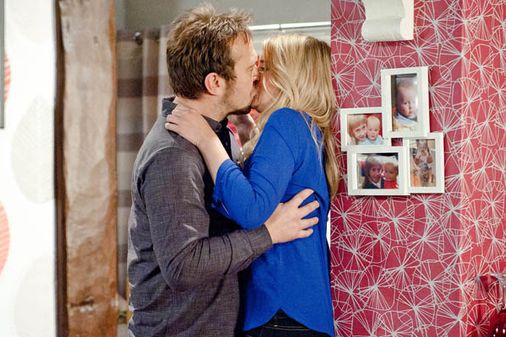 © ITV Pictures
Charity is made business partner