SPOILER ALERT!
​
Megan's stunned with how things have turned out. Meanwhile, Debbie is cold with Charity, which makes Pete curious. Charity can't abide Megan and all her meddling and sets about getting revenge.

Ruby discusses marrying Ali but knowing the truth, Kerry's not sure it's a good idea. Dan begs Kerry to keep quiet but Ruby notices tension between Ali and Kerry and wants to know why.

Marlon apologises and Laurel jokes with him. Leya's riled when Megan gloats about Jai. Harriet's troubled when Ashley tells her Laurel kissed him.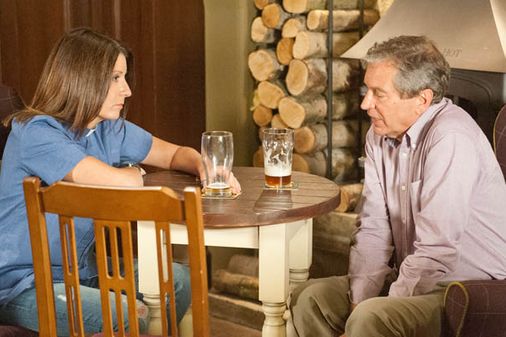 © ITV Pictures
Megan needs to watch her back