SPOILER ALERT!
​
The Dingles are miserable to hear Sam won't be allowed out on bail. Rachel says she'd do anything to get Sam out of prison, and Charity uses this to her advantage by telling Rachel she was the one who framed Sam, and offers Rachel a way to get him out of prison. Rachel realises Charity has her exactly where she wants her.

Brenda opens up to the group at the counselling session, but she doesn't feel any better. In David's shop, Jude questions Brenda about Harriet at the session, but Brenda makes some excuse and leaves, not realising she accidentally took an item from the store. Feeling exhilarated, she keeps them.
​
Elsewhere, Alicia warns Leyla not to wind David up and so he lets her work in the shop. Nicola's worried when Megan admits she's afraid to be alone.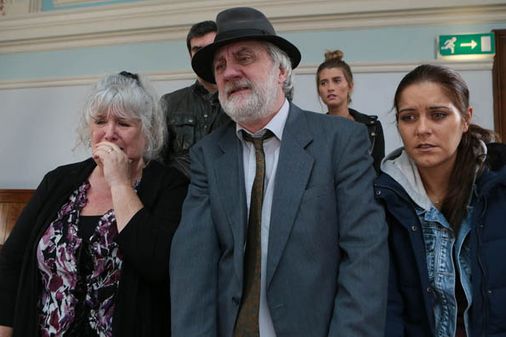 © ITV Pictures
The Dingles are devastated