SPOILER ALERT!
Charity and Declan awake in their cottage retreat. Away from her son Noah, Charity comments about the lack of phone signal.

Megan is determined to speak to Declan and enlists the help of Robbie to try and find where they have gone; will the pair track them down?

Adam is due in court for sentencing and is pretending to be fine, but confesses to Aaron how nervous he is. He doesn't want Moira to be there so she stays away. Later, Aaron has to break the bad news to Moira and she doesn't take it well.

Doug's double life is revealed – apparently he's an Internet sensation.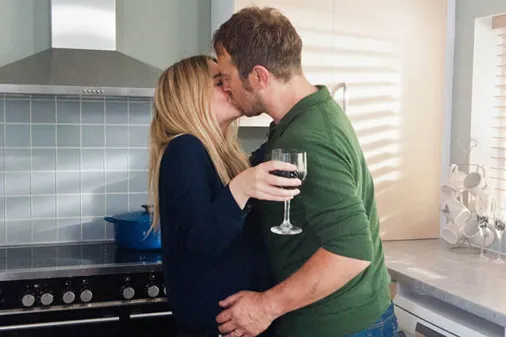 © ITV Pictures
Charity and Declan are away at their cottage