SPOILER ALERT!
Leyla goes to Priya's scan with her, and Priya's worried that her baby will be too small despite reassurance that the baby is healthy. When Priya becomes emotional and ducks out for a moment, Leyla quickly fills in with sonographer about Priya's eating habits. When Priya arrives back, she realises what they have been talking her and feels betrayed.
​
Jai is annoyed when his private investigator is unable to trace Mark's mobile, and Rishi feels bad. Charity is worried to hear the lengths that Jai is going to track down Rachel, especially since someone has responded. Later, Mark gets in touch with a relieved Jai and sends him a picture of Rachel on his phone. When Charity and Declan here the development, what are they going to do?

Val is determined to let everyone know what Diane's doing, whilst a guilt-riddled Diane knows she can't be there for her sister and asks Pollard to look after Val for her. Later, Val is annoyed to hear that Pollard has been speaking to Val and makes him promise to cut her out.

Elsewhere, Brenda attempts to pay back what she has stolen, but will her plan backfire?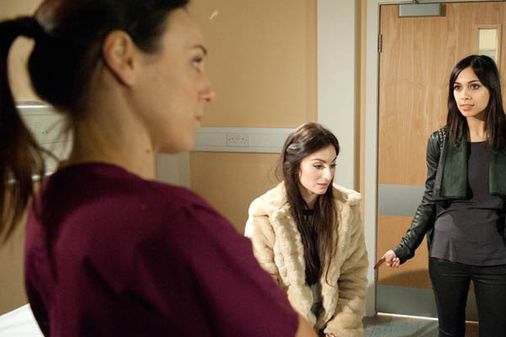 © ITV Pictures
Leyla goes to Priya's scan with her