SPOILER ALERT!
Episode One
David and Alicia let Eric stay with them, whilst Victoria, furious to hear that Eric and Val have broken up over an affair, goes to confront Val. On arrival, she finds Val in tears and she finally reveals her HIV secret. Victoria is shocked, but asks her to tell Eric.

Pete's worried when Ross finds cash in his pocket. Ross is annoyed when Andy makes it obvious there's no chance he'll be moving in with him, but later Ross is annoyed to hear both Adam and Peter are moving into Andy's.

Declan and Charity have met their match as they lay on the romance on thick in public.

Elsewhere, James uses his charm to get Bernice to order more beer than planned for her beer festival, not knowing it's to keep Moira happy.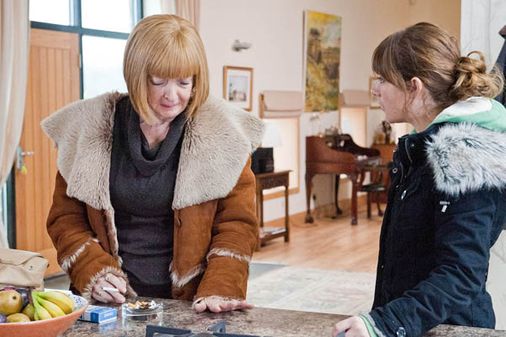 © ITV Pictures
Val admits her secret