Beauty Kitchen
Abyssinian Oil 5 Minute Miracle Mask
Category:
Skincare
Price: £11 - £20
Description :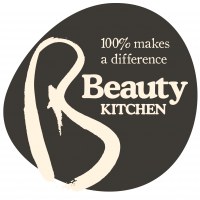 Category: Skincare
Product type: Mask
Price: £14.99
The powerful, skin-clearing natural ingredients in this fast-action mask will visibly draw out dirt and congestion whilst hydrating and restoring a youthful, dewy glow. Skin feels lighter, cleaner and purer. Can be used as often as needed, and will work in as little as 5 minutes!
Directions: Apply a very thin layer to a clean face, neck and décolletage (or just problem areas) and relax for 5 to 15 minutes. Remove with warm water using a cloth or konjac sponge.
For more information visit
BeautyKitchen.co.uk
Beauty Kitchen products are available at Holland & Barrett stores and
Hollandandbarrett.com
---
Comments
The reviews are sorted according to their date of publication

I just love this oil. It helps me in retaining amd maintaining good skin regime. Want to order more.

Lovely product! East to apply and remove, you can even open your door and no one will know that you have a mask on :) Left my skin feeling really soft, fresh and clean. Also thank you for the sweet packaging with a lovely note :)

Not sure I saw too much difference with my skin. Was not keen on the smell.

I really like this product. After the first use I didn't notice much difference other than my skin felt soft. But after a couple more uses my pores look cleaner which is great. I love the scent and find the product really easy to apply. I also love the fact that it's cruelty free and all natural!

I love the ethics of this company and was pleased with the packaging. My skin quickly absorbed most of the mask and left it feeling soft with a slight glow. It was hydrating and softening and I love the 100% natural ingredients.

loved this product easy to apply the smell was lovely and made my skin soft and glowing would def buy this product .

I'm always a little sceptical when trying out new products as I have very dry/sensitive skin. The result - amazing! Not only does it leave my skin feeling soft

Loved this product! Smells nice and has left my skin feeling lovely and smooth. Like the packaging and the pump action means less messy and waste which is great! Definitely be on my shopping list in the future.

So far so good left my skin lovely soft and very supple the smell is lovely and reminds me of a very high end luxury product it had hydrated my dry skin and brought it back to life.

Fantastic face mask smells nice,East to apply leaving my skin feeling really fresh clean and soft nice to be able to pamper myself now and then.
YOUR OPINION ON THE PRODUCT
Subscribe to our newsletters
Subscribe to our newsletter and never miss our latest product tests and news