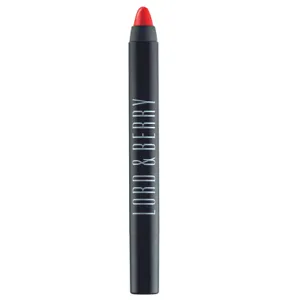 Lord & Berry
20100 Crayon Lipstick in Scarlett
Category:
Make-Up
Price: £11 - £20
Description :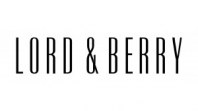 Category: Makeup
Product type: Lipstick
Price: £12.00
Lord & Berry's 20100 Crayon Lipstick is a long lasting lipstick pencil with intense colour and ultra comfortable application.
UNIQUE QUALITIES:
• Smooth texture with excellent payoff
• Jumbo pencil lipstick format preferred by make-up artists
BENEFITS:
• Brilliant and intense colour
• Colours always fresh, even after months of non usage
• Hydrating and long lasting
• Easy to carry along
HOW TO USE:
Apply regularly as any other lipstick. Sharpen with the Lord & Berry sharpener.
Visit Lord & Berry for more information.
THE EXPERTS' OPINION
The reviews are sorted according to their date of publication
---
Comments
The reviews are sorted according to their date of publication

I have been testing the Lord &a Berry lipstick pencil in Scarlett. The packaging is sleek and expensive looking. 'Scarlett' is a bright vibrant red, it is highly pigmented and a little goes a long way. The texture of the lipstick is very pleasant, and it goes on very easily, drying to a matt finish after a few seconds. Unlike some matt lipsticks, it wasn't overly drying and felt comfortable on my lips. It also has a nice scent. It has great staying power and was still there after eating and drinking with only a little transference into cups etc. It lasted all day, without the need to reapply. If you're looking for a highly pigmented, matt lipstick that lasts all day, the Lord & Berry Crayon lipstick is a brilliant and reasonably priced choice. Thank you for giving me the opportunity to test this product!
YOUR OPINION ON THE PRODUCT
Subscribe to our newsletters
Subscribe to our newsletter and never miss our latest product tests and news