SmoothSkin
SmoothSkin Bare IPL Hair Removal Device
Category:
Electrical
Price: £101 - £200
Description :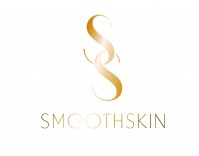 Category: Electrical
Product type: IPL Hair Removal Device
Price: £199
*THE TESTING PERIOD FOR THIS IS PRODUCT IS 6-10 WEEKS*
We don't know about you, but we find hair removal long and cumbersome. The brand new SmoothSkin Bare Ultrafast IPL device has 100 flashes per minute, allowing you to treat your whole body in less than 10 minutes. And it doesn't just stop there... The SmoothSkin Bare has UNLIMITED flashes – yes, you read correctly! You won't have to worry about running out of flashes any time soon, so you can look forward to silky smooth skin that lasts so long you'll have forgotten all about stubbly legs and prickly underarms.
SmoothSkin Bare is designed to help break the hair cycle and prevent regrowth. Light energy is absorbed by the hair follicle which heats up and stops the pesky hairs from growing back. Now you can look forward to seeing the treated hairs naturally fall out over the course of a few days to 1-2 weeks.
Before getting started, we recommend you take a quick patch test in the area you are treating. The device will flash and you will feel a warm sensation.
• Leave for 24 hours, if you don't see any adverse reaction, you're good to go!
• Remove all visible hair prior to every treatment – making sure the area is shaved, cleaned and dried. This is because any hairs remaining about the surface of the skin may damage the front of your device.
• Treat your desired area once a week initially.
• Remember everyone's length of treatment is different so it's mostly up to you to define your regime.
• With regular use, you will see fewer and fewer hairs growing back. These hairs should also be finer, lighter in colour and grow more slowly.
• As time goes on, you will be able to completely replace your shaving routine!
*PLEASE READ THE INFORMATION BOOKLET CAREFULLY BEFORE TESTING*
For more information visit the
SmoothSkin
website.
THE EXPERTS' OPINION
The reviews are sorted according to their date of publication

Great product! Super easy to use, looks great and noticed great results after 4.5 weeks of using! Will definitely be using to replace regular waxes as its totally pain and hassle free

I've used the device for a few weeks and have definitely noticed a difference. It's really easy to use and i'd definitely recommend!

Really enjoyed testing this product and would recommend to others. I managed to use it 4-5 times and it has made a great difference. I'm fair to medium hair and I found the hair to grow slower and hardly show in place. The only thing I found difficult was the brightness of the flashes when using the device.

Execellent product use all the time thank you

Have been using once a week over the past month and am now starting to notice a reduction in hair regrowth on my legs. Perfect to start using before summer/holidays particularly as I have dark hair on my lower legs which would save on shaving/waxing whilst away. Yet to try on my underarms/bikini line but will try in upcoming weeks. Probably would not have brought for £200 but have seen advertised on offer in recent weeks so might have considered if ongoing results were good and price was reduced. Found it easy to use and instructions simple to follow.

Wow this is a great product First thing is to read instructions then shave a area with razor Very easy to use and glides over the skin with ease without using any pressure any areas that you may have missed when shaving will smell a little of brunt hair After using this product for just a week I noticed a great reduction in hair and within a 3 week period there are no hairs visible on my legs at all

This product I was nervous about trying but it was really easy to use. No pain experienced whatsoever, just a heat sensation when treating the area. Definitely noticed a difference using this product and will continue to use it!

This is more hair minimising longer term than immediate hair removal like shaving/waxing. I used the device once a week and found I needed to shave less before use after week 4 or so. It may be handy for individual that experience discomfort from shaving/ waxing or have sensitive skin to creams. I still use the device once a week but found my legs aren't hair free with fine hair and pale skin. Be careful over tattoos or if skin tone is dark.

In the time I have been using this I have experienced a lot of thinning in the hair, to the point of me not feeling the need to shave nearly as often as I am not quite as conscious about it. This is definitely a product that works better over time but I would highly recommend it to anyone.

Such a luxury looking equipment. Feels nice, look great and have a good convenient length cable. I used it 7 times over the 7 week period. Although results don't happen over night I started to notice a huge difference after this testing period. I definitely have a less regrowth hair and they are thinner and less noticeable then they used to be, which is great. I am sure based on the results that I achieved already the desired effect will still improve and I will continue using it. The machine itself is very easy to use and doesn't take a long time to treat the required areas. (I used on whole legs, armpits and bikini area, and it took me only few minutes to do it which is FANTASTIC) For me a big thumbs up and I would definitely recommend this product to anybody!
---
Comments
The reviews are sorted according to their date of publication

At first I thought this was a flash of light that immediately removed hair which it isnt. It used the light to get rid of the hair root which allows the hair to fall out on it's own over a week or so. Because it's not instant for the first few weeks I was using the device without seeing much change. It wasn't till 4/5 weeks that I noted I had to shave less before use. The device can be used on bikini areas and underarm but I found these to be more sensitive to the heat. Also the device can't be used over tattoos. I made that mistake and the black area swelled up for a few days like a blister but recovered fully. For this reason beware if areas of use have tattoos or your skin tone is very dark. I think this device would be most useful if you have sensitive skin to shaving, epilating, waxing or creams as an alternative. I'm not sure if the 200 price tag is worth the longer wait and shaving before use vs immediate effect for other hair removal methods. The device is easy to use, the flash is bright so you may see spots! There is a slight warming sensation on use and only discomfort from heat if you repeatedly zap the same area 3/4 times. The lack of pain vs emulating or waxing is a plus and it could be seen as a long term investment with the unlimited flashes from the bulb. My disappointment was no instantly visible effect but this may be personal to me, the booklet mentions different users may have different experiences. I will continue to use the device as once a week.
YOUR OPINION ON THE PRODUCT
Subscribe to our newsletters
Subscribe to our newsletter and never miss our latest product tests and news