ghd
Split End Therapy Treatment
Category:
Hair
Price: £11 - £20
Description :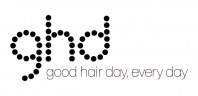 Category: Hair
Product Type: Treatment
RRP: £19.95
Introducing ghd advanced split end therapy; a treatment to repair and nourish dry, damaged hair.
Activated by heat, this wonder treatment works instantly to fortify ends, leaving hair feeling sleek, smooth and shiny for up to 10 washes. Simply comb through shampooed hair, blow dry and then pass your ghd Platinum Styler over hair to seal in the product using heat. Scientifically formulated for all hair types the new advanced split end therapy contains a blend of nutrient rich ingredients that help to defend your hair against daily styling and environmental stress.
Utilising a propriety Thermo-Marine Bonding SystemTM, the treatment fills and binds broken hair fibres together to instantly repair split ends, while the Super Nutrient Complex prevents future breakage by
surrounding each strain with a protective coating. Leaving hair feeling stronger and looking sleek and shinier.
Visit the
ghd website
for more information.
Details: 100ml
THE EXPERTS' OPINION
The reviews are sorted according to their date of publication
---
Comments
The reviews are sorted according to their date of publication

Absolutely love this product. I've been using it since it was released and it definitely improves the condition of my hair.<div>It works best when you use after shampooing (no conditioner) and sealing the product in with my styler.</div><div>Definitely recommend!</div>

Well worth 5 stars was brilliant I have very dry damaged hair felt really soft and silky bit expensive but well worth it will use again

Excellent product! With the price tag of £19.95 I normally wouldn't purchase it to try. After being given the opportunity to try for free this will definitely be one to purchase when my bottle runs out. You only need a small amount so the 100 ml will stretch out for month. Apply a small amount to wet hair and dry and straighten with your GHD's. My hair was so soft and would last all the way up until the next wash. It doesn't even make your hair greasy which I was slightly concerned about as normally similar products have done. <div>✔️Worth the price tag</div><div>✔️Super soft and shiny hair</div><div>✔️Small amounts used-bottle will last ages</div><div>✔️Non greasy product </div>
YOUR OPINION ON THE PRODUCT
Subscribe to our newsletters
Subscribe to our newsletter and never miss our latest product tests and news