got2b
VOLUMANIAC Bodifying Mousse
Category:
Hair
Price: £0 - £5
Description :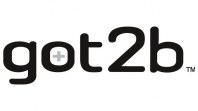 Category: Hair
Product type: Mousse
Price: £4.07
Get insane volume and dramatic hold with the latest hair styling innovation from Schwarzkopf got2b: VOLUMANIAC bodyfying MOUSSE.
The revolutionary formula offers up to 4 x more full-bodied, longer lasting volume as well as dramatically strong hold.
How to use:
Shake can well, spray binto the palm of your hand and then apply through damp hair from root to tip. Blow-dry and style as desired, finishing with any got2b hairspray to hold your style in place.
Details:
250ml
Available at selected Superdrug store nationwide and
Superdrug.com
THE EXPERTS' OPINION
The reviews are sorted according to their date of publication

Not too sure about this product. Added a little volume to my hair but made it fluffy and difficult to brush. Main positive for me was that it smells amazing.

I love this mousse, I have tried so many different brands and they have made my hair have a rough texture but this product makes my hair feel thicker and look fuller giving it more body. It smells lovely and I will be buying this mousse when this one is empty.

Smells beautiful, doesn't seem to be sticky either like most hair mousses. I let my mom test it too and she said her hair also felt fuller and stayed styled for longer! Love it!

I have very thin hair but this mousse made my hair look and feel a lot thicker than it is but without feeling heavy. Added bonus is the smell it truly is gorgeous. I will certainly continue to use it after I have finished this can. especially as the price is good.

The product did exactly what it said and definitely made my hair more volumised, especially as mine is very flat. The product has a nice smell and I also think it is a good product to use if you're going to be styling your hair with curlers or straighteners! However, the day after using this my hair was a little greasier than normal and didn't seem as soft as it usually is - but I will still use this before nights out as I will be washing, drying it and styling all at once and I definitely think it made my hair look better!

Absolutely love this, it's made a massive difference to my hair. Used as per instruction, the smell is lovely an apple smell. It really lasts, through to the following day, my hair tends to be a little greasy the following day, but since using this product, it's less so and I'm wearing my hair down more often and getting more compliments. I'm gonna be buying more of this after this can has run out, which won't be long

Overall the product was good, it does what it says as it gives volume from the roots of your hair to the tips. It also made my curls defined and volumised. I would recommend this product to those who want there hair well and truly volumised.

I have very long, thick hair, so i was sceptical how much volume could actually be achieved when i first recieved the product, however i was pleasantly surprised! At a first glance the volumaniac mousse comes in bright, attractive packaging. It smells very lovely, which is important to me whe using hair products, however i did notice that after drying my hair and begining to style it the smell had worn off. A little goes a long way, a small squirt provides a lot and it foams well, unlike previous mousses i have used. Once my hair was dry i was also happy to see that my hair didn't have the crunchy texture which can be a problem when using mousse products. However i did notice that my hair texture was a little rougher than it normally would be after a wash. I do actually think this is a good thing though because it helped me style my hair straight after a wash without my hair being very flyaway and also seemed to stop my curls slipping out as they normally would if i curled my hair straight after a wash. I got good noticable volume and i am happy to report it lasted until i went to bed - only to be flattened down by sleep! I will definitely buy the product when i have used all of my test sample and would reccomend to others!

Great volume result, which lasted till next wash. Also my hair looked fresher for longer but didn't feel as silky as they normally would though. I wouldn't say that the volume increased x4 but I have very long hair so therefore I was still very happy with the result. Overall is the best volume mouse I have tried so I would definitely buy it again.

The product is very good for the price however it worked better for me when creating a curled style over straight. I found when using it for a straight style it left my hair feeling slightly dry but not sticky like some other products I have tried. This product was great for curled style as it gave volume to my hair and helped the curl last throughout the day. I also loved the smell of this product.
---
Comments
The reviews are sorted according to their date of publication

I have very thin hair but this  mousse made my hair look and feel a lot thicker than it is but without feeling heavy.  Added bonus is the smell it truly is gorgeous. <div>I will certainly continue to use it after I have finished this can. 10/10</div>

I love this product, my hair is so limp and i struggle to get volume but not anymore, this mousse gives my hair body and makes it look thicker at the roots. I am really happy and will continue to buy this after this can has been used. 
YOUR OPINION ON THE PRODUCT
Subscribe to our newsletters
Subscribe to our newsletter and never miss our latest product tests and news