When you're tall, sometimes shopping can be a pain in the ass (so much for retail therapy, huh?). In at least several of your shopping jaunts, you've probably come across an amazing top with sleeves that just weren't long enough. Or how about those times you tried on a pair of must-have pants that looked like they must've shrunk in the dryer? In a word: frustrating.

But don't be deterred from purchasing the wardrobe of your dreams. Instead, go in armed with knowledge of what clothes work best for your height and get styling yourself like a pro.

Need a little help? We're at your service. Here's what to wear if you're tall.
Your tall girl style shopping list:
Maxi dresses
Skinny jeans
Blazers
Waist length jackets
Waist cinching belts
Over-the-knee boots
Skirts that fall above the knee
Statement accessories
Eye catching patterns
Separates for work
Here's why they work...
1. Skinny jeans are your BFF
Skinny jeans are the perfect opportunity for you to show off those gorgeous gams. Don't worry too much about the length. It's okay if they are a little short (better for flaunting your shoes). A turn up is really in at the moment so roll over the hem by about an inch or two and make sure your footwear is flaunt-worthy.

The best thing about skinny jeans? They can be dolled up or worn casually. We can't find a reason to complain.
2. Play with patterned tops and bright colour
Choosing to wear a printed top gives you a shot at taking the attention away from a bottom half you might feel insecure about. No biggie! There's no shame in putting your best assets forward.

Tall girls can definitely afford to wear louder, prouder prints, so that it is your wardrobe, not your height that is turning heads - for all the right reasons.

Try wearing different colours on the top and bottom halves of your body to break up your height.
3. ...And patterned bottoms
For exactly the same reasons we listed above. Except this time, in reverse.
4. Indulge in big and bold accessories
Being able to wear big accessories is a perk the shorter folks can't enjoy as much. When they try to give it a go, it looks like they've been rummaging through an older sister's closet. On you? Perfection.

Okay, so we're not saying you should wear anything as huge as Kris Jenner's Chanel hula hoop bag, obvs. But you see where we're going with this.

Big accessories add interest to your look, but try to choose one statement piece rather than piling the accessories on top of each other. You want to wear the accessories, not have them wear you.
5. Invest in waist-cinching belts
What better way to give the illusion of an hourglass figure? Belts always come in handy! As a tall girl you can afford to go a bit wider with your belts too. Get cinching girl!
6. Try over-the-knee boots
Team a pair of drool-worthy over-knee-high boots with cutoffs or a seductive mini skirt, and boom! They're a match made in heaven.

Side note: Chrissy, can we borrow your body, please?
7. Break things up with waist length jackets
If you're looking to form a distinction between your torso and lower half, throwing on a waist length jacket or blazer will do the trick. They're also enviably chic.

A waist length jacket will add more proportion to a long torso and will help break up the line of your outfit for added interest.

Styling tip: When the sleeves are a bit short, roll 'em up for added pizzazz.
8. Embrace the maxi dress
No matter how much average and short people try, they just can't pull of a killer maxi dress the way tall women do. Oh, and let's not dare forget how comfortable they are. Bonus points for comfort. Always.

Get yourself a few for summer and don't be afraid to experiment with patterns and necklines. Finish the look with a statement piece (we're talking bracelet, handbag or earrings) and throw on a mid length jacket.

Fashion vs. Height? Tall girls win this round!
9. Dare to wear heels
Who said tall women can't rock a pair of heels? That's completely false. Truth is, they're just another way to keep those mile-long legs going. You don't have to have six inch heels every time. Pretty strappy stilettos with a low heel will do just as good a job as the super high ones. Plus you'll be able to walk better. Strut your stuff as the haters sit and seethe.

Flats are not your only option! It's all about owning your height.
10. Wear skirts that fall right above the knee
Unless you're on a night out, tall girls should opt for skirts that fall just above the knee. They're much more work friendly, give you a more lean appearance AND look super sexy too. Triple win!
11. Keep things simple
Your height is already your greatest accessory so wear it proudly. Push those shoulders back and embrace it! One thing tall girls must remember is to keep their look simple. When you've got height on your side you don't need to dress fussy. Choose a few colours or pieces that go together and keep your accessories to a minimum. Either earrings, necklace or bracelet. You don't need to over do it.
12. Be experimental with your makeup
Tall girls can sometimes shy away from being to experimental (with their fashion, hair and makeup) because they feel self-conscious. But every so often, push yourself to try out a bold colour on your pout, or try wearing your hair in a new way.
IMPORTANT! Read These Tall Girl Fashion No-Nos....
As well as all the above tall girl fashion tips, there are also things tall girls should stay away from when it comes to shopping:
Forget about the following pieces; they're just not for tall girls who are trying to disguise their height.
Short shorts
Mini skirts
Six inch heels ​
Vertical stripes
Shoulder pads
Ruffles
Capri pants
Shops that cater to tall girls:
We know, it can be a total nightmare trying to find shops that actually cater for any one over 5'5. So if you want to cut the crap and shop savvy, bookmark these stores now. Your style shopping habits are about to be transformed:
Dorothy Perkins
Long Tall Sally
GAP
Next
Tall Girls
ASOS
Topshop
​New Look
For shoes, try these shops:
Having big feet doesn't mean giving up on pretty shoes. Here's where to find your size:
Feathers and Green
Katie Long
After Eight Shoes
Zalando
​Long Tall Sally
​
And check out these tall girls for fashion inspiration:
Watch and learn. These tall girls know exactly what to wear to look super chic.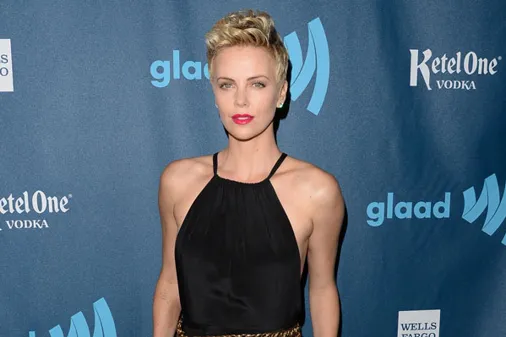 © Getty
Charlize Theron
Do you have any style tips for taller women? We'd love to hear them! Tweet us @sofeminineUK
You Might Also Like:
Style advice for women with big breasts