Some things are reserved for the rich and famous, but looking fabulous and groomed is not one of them. We can all look A list worthy, all it takes is a little learning. This party season we're desperate to start rocking the undone bun and for plenty of reasons too.

Not only is the undone bun chic and sophisticated, it suits all face shapes and can tie together any outfit to look completely photo ready. Best of all you can throw this look together in about 20 minutes if not less. No wonder we're getting obsessed with this style.
To find out how to master the look, we teamed up with blow LTD, the experts in fast beauty, t​o get their stylist approved tips on how to create the messy chignon fast.
You'll need:
Sea salt hair spray
Volumizing hair spray
Clear hairbands x 2
Hair grips x 10
​
​
How to do an undone bun:
1. Prep the hair with salt spray for texture and apply a volumiser spray at the roots for lift.

2. Blow dry the product into your hair and twist the ends. You want to create lots of texture to make it more manageable to style.

3. Take a diamond section of hair from the crown and backcomb it gently.

​4. Make two pony tail sections at the nape and at the back of the head.

5. Tie the pony tails together in a knot.

6. ​Tuck the ends in and pin to create a messy bun.

7. Loosen gently and set with some hairspray.
Watch the tutorial here:
Still looking for your ultimate party hairstyle? We've got tons more inspo for you!
Check out more updo hairstyle ideas here: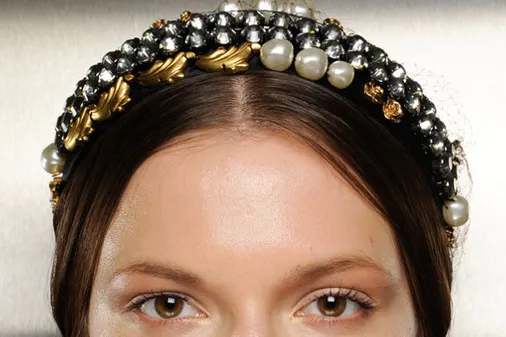 Up do hairstyles ideas: Get inspired
You might also like:
​10 New Year Beauty Resolutions You Will Need to Stick To For 2015
20 Reasons Girls With Short Hair Run The World

Celebrity Braided Hairstyles: 50 Of The Hottest Celebrity Braided
​