SPOILER ALERT!
Jason has a romantic surprise planned for Holly in the empty deli, but in the middle of their meal they smell smoke and realise the place is on fire. They try to escape and realise they are trapped. Ste and Tony are alerted to their screams and call the fire brigade.
​
John Paul has the day from hell, but who will he take his anger out on? The kids, that's who! John Paul mistakenly gives his year 9 class a test for his year 11 students. Peri is adamant that the exam wasn't meant for them and orders her classmates to stay until John Paul admits his error.

Elsewhere Tom is keen to impress Peri when babysitting at the McQueens.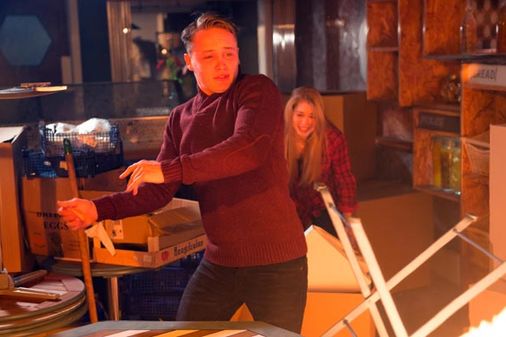 © Limepictures
Holly and Jason are trapped