​SPOILER ALERT!
Milo makes a spectacular entrance into the village. Later, Milo and DS Armstrong go head to head for Cindy's spare room but DS Armstrong is definitely a front runner for Cindy. Meanwhile, Shane has stolen Goldie's bank book and wants Cleo to withdraw her savings.
Hunter explains to his brother that he'll get in trouble if he misses his sentencing for the crash and begs Lily to convince Prince to stay.
Farrah is really pleased with Kim's progress but Kim panics when she finds out her last session is that afternoon. Yasmine is doing work experience with Farrah but when she goes to Kim's appointment they're shocked to find Kim in a trance. Yasmine pretends to have chest pains and it works when Kim wakes up to help.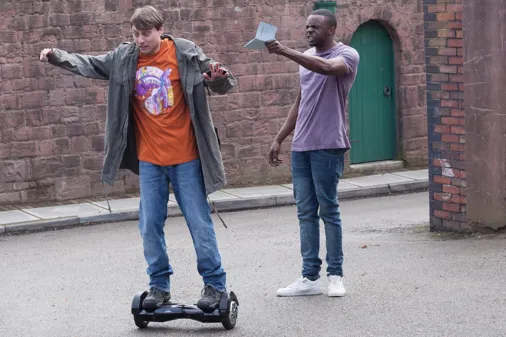 See album