Eva Longoria at a glance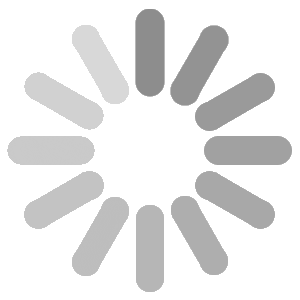 Born in Corpus Christi, Texas, the "Desperate Housewife" Eva Longoria is the youngest of four daughters.

She grew up on a ranch and did really well in her studies, graduating with a BSc in Kinesiology from the Texas A&M University-Kingsville.

During her studies she was voted "Miss Corpus Christi" and in 1998 entered a talent contest, which took her to Los Angeles, where she got herself noticed and signed up with a theatrical agent.

Having dreamt of becoming an actress from a young age, Eva took her first steps in front of the camera in hit television series such as "Beverley Hill 90210" and "General Hospital" before scooping a part in the long running US TV series "The Young and the Restless" in 2001.

She was in the soap for two years and during that time married actor Tyler Christopher, who she met on the set of "General Hospital". The couple divorced in 2004.

Shortly after her divorce, the beautiful brunette shot to fame as the adulteress "Gabrielle Solis" in the TV series "Desperate Housewives".

Shortly after having scooped the role she scooped herself the French basketball player, Tony Parker, who she met after one The San Antonio Spurs' (Tony Parkers team) matches, her father's favourite basketball team.

The couple married in France in July 2007, treating their guests to a lavish reception at the "Château de Vaux-le-Vicomte" in Seine-et-Marne.

As only true love can make you do, Eva also learned French for her darling Tony.

After 4 years of marriage the couple called time on their marriage in January 2011, after Eva allegedly found text messages from the wife of one of her husband's team mates on his phone. Could this be a trait left behind from years of being a "Desperate Housewife?"

In 2005 she used the international success of "Desperate Housewives" as a springboard for a career in cinema.

Her first cinema role was starring as the girlfriend of the lovely Christian Bale in the film "Harsh Times".

She then went on to star alongside Kiefer Sutherland and Michael Douglas in "The Sentinel" (2006).

The following year she played a supporting role in the romantic comedy "The Heartbreak Kid", starring Ben Stiller, before scooping a starring role in the 2008 romantic comedy "Over Her Dead Body", where she starred alongside Lake Bale and Jason Biggs.

As a result of her success in "Desperate Housewives", making her a household name, in 2006, Eva became one of the Ambassadors for cosmetic company L'Oréal.

She also modelled for the clothing brand BeBe Sport and in 2008 was the face of Magnum ice-cream.

Aside from her acting career, Eva Longoria decided to set herself up in business. In 2008 she opened the exclusive restaurant and nightclub "Beso" ("Kiss" in Spanish) on Hollywood Boulevard.

This was shortly followed by another "Beso" restaurant venture in Las Vegas. However, the restaurant fell into financial difficulties with "Beso LLC", the company who owned the restaurant, eventually filing for the restaurant's bankruptcy, leaving investors pursuing Longoria through the courts.

Unperturbed by this minor setback Longoria continued to take on new business ventures, releasing her own fragrance "EVA by Evan Longoria" in 2010.

The following year she released her first book "Eva's Kitchen: Cooking with Love for Family and Friends".

What will 2012 bring for Eva Longoria? She has a new beau in her life, Eduardo Cruz (from 2011 TV film Kim's Fairytale Wedding: A Kardashian Event – Part II"). We are sure to see her in many more projects this year.