Shailene Woodley has been capturing our hearts since she decided to make the leap from The Secret Life of the American Teenager to the big screen playing George Clooney's sassy daughter in The Descendants, which she ironically filmed in Hawaii.
Turns out back in March, Shailene was doing her press tour for Divergent when she met a handsome folk singer Nahko Bear while working with the non-profit All It Takes. The non-profit seeks to empower individuals to act and promote sustainable, positive change. Shailene said that "He has dramatically changed my life. All of his songs are not only inspirational but relatable, and they coincide perfectly with the vision All It Takes has."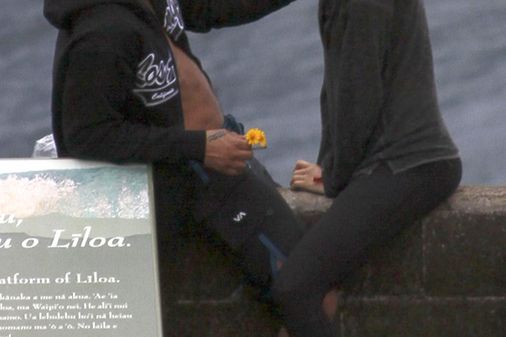 © We Heart It
Nahko's band "Nahko and Medicine for the People" says it has a very unique mission: "​As a musical collective, our mission is to be the motivation and inspiration for all that have become members of our Tribe. Within our global community, we have access to the tools needed to make changes, take action and spread awareness of how to live in harmony with Mother Gaia herself. We are honored to be a force of attraction for positive and creative minds during these often-corrupt times."
We don't know who Mother Gaia is, but we're definitely fans of the message he's sending to his followers...and his epic mohawk.
It ends up Nahko's grandmother forced his mother into the world of prostitution at the age of only 14, Nahko was conceived after his mother was a victim of rape. At nine months old, he was adopted into a white, American family and was raised in a very conservative, Christian household. Nahko decided to move to Hawaii eight years ago, shortly after which he found his biological mother and father through the internet. He was able to get to know siblings he never had, and also met with the man that is in prison for murdering Nahko's father. The closure led him to write his first folk album. At the age of 28, he now owns his own sustainable farm and co-runs Sustainable Tribe Records. Check out some pics of him, his abs, and the band here: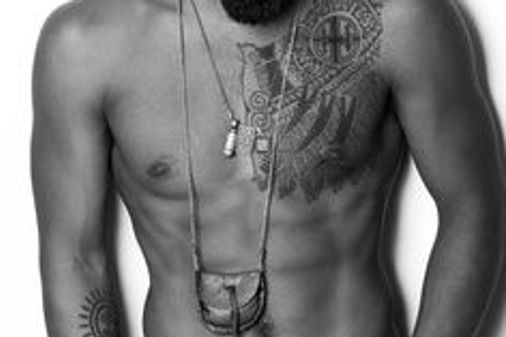 © Pinterest
Well he sounds like a very, very good guy and he's not too hard on the eyes either. The couple has reportedly been dating for a few months and he is about to kick off his Australian tour, which Shailene is allegedly going to visit at some point. I'm sure that it doesn't matter to Shailene, but we definitely give our stamp of approval. Rock on, Mother Gaia.
Do you think Nahko is a good match for Shailene? Tweet at us! @sofeminineuk
This article was written by Dagney Pruner. Follow her on Twitter @dagneyp
You might also like:

Meet Britney Spears' New Man: Everything You Need To Know

Everything You Need To Know About Robert Pattinson's New Gal

Shailene Woodley Slams Twilight as a "Toxic Relationship": All the Reasons We Kind of Agree