Who would you like to have breakfast in bed with? If you could pick any one in the world?

According to a recent survey commissioned by Jordan's Cereal into the recipe for the perfect morning, 31% of women picked silver fox George Clooney over David Beckham and X Factor judge Gary Barlow, who both received 17% each.

While 12% of women would happily breakfast with US President Barack Obama, UK Prime Minister David Cameron sadly didn't make the list the at all. Frankly that's not so surprising...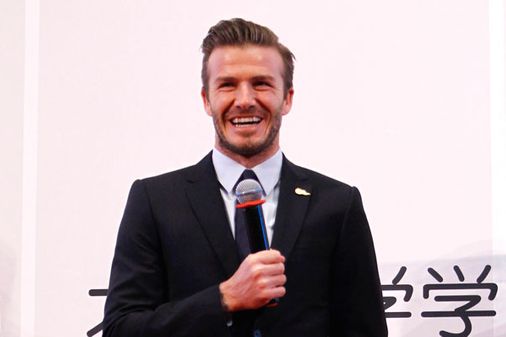 © Getty
David Beckham
The majority of fellas however have a whole different fantasy breakfast partner in mind though.

Pretty much a quarter of men would like to spend the morning in the company of glamorous Strictly Come Dancing host Tess Daly, who was named as a dream breakfast date for 24% of those surveyed.

Surprisingly 23% picked Pippa Middleton, but only 8% fancied sharing a slice of toast with her sister Kate Middleton.

Which celeb breakfaster partner would help you to achieve your perfect morning? Tweet us @sofeminineUK!