Love duo John Mayer and Katy Perry may have an on-and-off relationship, but sparks were definitely flying when they were working on a romantic new single together, Who You Love.
John has had a string of A-list girlfriends in the past, including Jennifer Aniston and Jessica Simpson, but he's never done a duet like this, so maybe he's in it for the long haul this time? We sure hope so!
In a recent interview John explained his hope for listeners to connect with the lyrics rather than the celebrity status of him and Katy.
The Your Body is Wonderland singer said, "If the music is framed correctly and quality, and if it's right and the soul is there, it would be the highest compliment to the record if somebody said or people said, 'I don't even think about it being [about] a relationship, I just hear it as a great song.'"
His new album is a cross between country, pop and old-town blues featuring his pop princess Katy Perry and good friend Frank Ocean.
John appears to be very excited about the new single. Posting on Instagram, he wrote, "Who You Love is here. Proud of this song, proud of this artwork, proud of this girl."
What's more, the couple set up a shoot to personalise a cover for their new single and they look happier than ever.
What do you think of their first portrait together?
On the musician's Tumblr he adds: "I'm excited to give you the first look at the single artwork for Who You Love, shot by the great Mario Sorrenti. Get it at the iTunes Store, and then head over to Vanity Fair to see exclusive photos from the shoot."
"And yes, we look like this at home pretty much all the time."
We don't doubt it!
Listen to the new Who You Love track here...
What do you think of the acoustic-based track? We absolutely love it! Tweet us @sofeminineUK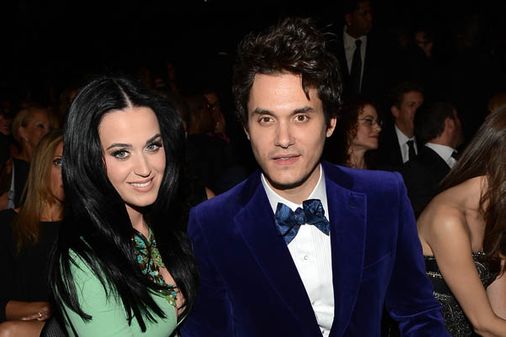 © Getty Images
Katy Perry and John Mayer