Johnny Depp at a glance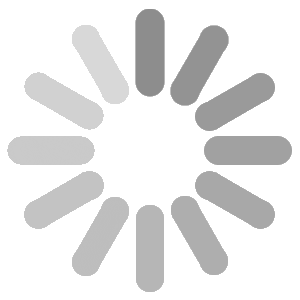 Johnny Depp first hit our screens in the series "21 Jumpstreet", in which he played the character Tom Hanson. In order to avoid remaining imprisoned in young female minds as a seducer, Johnny Depp turned his talents to cinema.

Originally from Kentucky, Depp began his career in music. He was a member of the rock band "The Kids", who supported several acts on tour, including Iggy Pop.

The band moved to Los Angeles with high hopes of success. However, when stardom did not materialise the band split up.

In 1983, Depp married make-up artist Lori Allison, who introduced him to Nicolas Cage. It was thanks to Depp signing with Cage's agent, that he scooped his first role in the film "Nightmare on Elm Street" (1984), directed by Wes Craven.

In order to improve his acting skills, Depp enrolled at the Loft Studio in Los Angeles. In 1987, after much persuasion from his agent, he joined the cast of "21 Jumpstreet" where he played a Police Officer.

This role earned his teen idol status very quickly. In 1990, Depp decided to free himself from the teen idol image and starred in Tim Burton's film "Cry Baby", a spoof of his character in "21 Jumpstreet".

Depp went on to collaborate in several Tim Burton films, including "Edward Scissorhands" (1990), "Ed Wood" (1994), "Sleepy Hollow" (1999), "Sweeney Todd: The Demon Barber of Fleet Street" (2007) and most recently with the hit film, the adaption of Louis Carroll's "Alice In Wonderland" (2010).

Their eighth collaboration will be an adaptation of the 1960s TV vampire soap opera "Dark Shadows". Their actor-director collaboration has been hailed as the most successful in Hollywood history.

Depp's directional debut came in 1997. After having starred in the films "Arizona Dream" and "Dead Man", Depp stepped behind the camera to make the film "The Brave". The film is about a man who sells himself for a snuff film in order to earn money for his destitute family.

Johnny Depp returned to the big screen in 2003, as the very seductive pirate, Jack Sparrow in the first of four "Pirates of the Carribean" films.

These include; "Pirates of the Carribean: The Curse of the Black Pearl", for which he was nominated for an Oscar for "Best Actor in a Leading Role".

The second film was "Pirates of the Carribean: Dead Man's Chest" (2006), for which he won an Empire Award for "Best Actor" and a Golden Globe for the same category. This was followed by "Pirates of the Carribean: At World's End" (2007) and "Pirates of the Carribean: On Stranger Tides" (2011).

Johnny Depp's off screen lifestyle was the talk of many tabloids. He built up a bad boy reputation with some very high profile relationships, including his engagement to actress Winona Ryder and after their break up, his brief relationship with model Kate Moss.

However, in 1998 he started dating singer/actress Vanessa Paradis, after they met during the filming of Roman Polanski's "The Ninth Gate". On 27 May 1999, Depp became a father for the first time to daughter Lily-Rose Melody Depp. Their son Jack John Christopher III was born in 2002.

Rumours are currently circulating of major problems in the couple's 14-year relationship with Depp back on the booze after a tea-total six years and turning up to parties with a harem of young women.

Depp's career is set to keep him as one of the highest paid actors in Hollywood. His love life? Watch out ladies, he could be back on the market!