Last weekend Justin Theroux attended the 40th birthday party of Robert Downey Jr.'s wife Susan.

Most of Hollywood were also in attendance, including A-listers Reese Witherspoon, Gwyneth Paltrow and Gwen Stefani.

But notably absent was another blonde…Justin's fiancée Jennifer Aniston.

Star magazine has since alleged that with his girlfriend not present, the Wanderlust actor took the opportunity to flirt outrageously at the party, and in particular the 42-year-old was spotted getting very cosy with another woman.

"Because it was a family event, people were stunned to see that Jennifer didn't attend with Justin," one of the partygoers told Star.

They continued: "Eyebrows were raised even further when Justin was spotted getting affectionate with an attractive blonde, even sharing an embrace with the mystery woman."

"He gave her a friendly kiss and a hug when she walked up, which is normal," says the Star source. "But what was abnormal was the fact that they were touchy-feely and stood around with their arms around each other."

The eyewitness adds: "Justin's close affection with the blonde was definitely the talk of the party."
Reps for Justin and Jennifer haven't commented on the rumours, but Gossipcop.com has slammed Star's report, claiming that Justin wasn't up to any funny business at the A-list event.

They assert that the "mystery woman" seen hugging Justin was actually Trudie Styler, Sting's wife and a longtime friend of Justin's.

A different source – who was also at the party – identified Trudie and said the suggestion that something scandalous had happened is "ridiculous."

They clarified what actually happened to Gossipcop.com, revealing: "They [Justin and Trudie] were saying goodbye upon leaving the party."

Well that's cleared that up then. Hopefully.

Do you think Justin and Jennifer will actually end up tying the knot? Tweet us @SofeminineUK.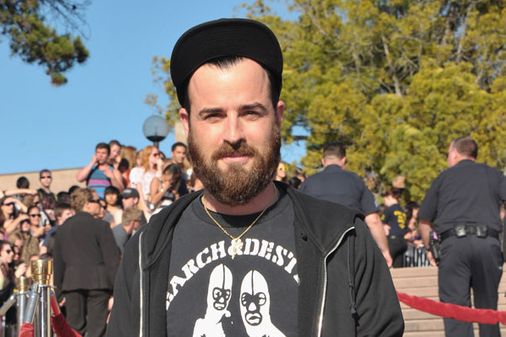 © Getty
Justin Theroux