Looking as divalicious as ever, Mariah Carey posed in a skin-tight canary-yellow gown for Access Bank's Christmas party, which also served as a send off for the company's managing director Aigboje Aig-Imoukhuede.
However her brief visit to Nigeria has caused outrage among some, suggesting that the mother-of-two is wrongly supporting the "hub of human trafficking."

The star was scrutinised by RadarOnline.com, who accused the 'Honey' singer of wrongly accepting a pay check from the African country amid period of crisis.
RadarOnline.com said: "Ironically given that she was performing for bankers, it seems Carey wasn't aware Nigeria is well-known as the center of the world's email financial crimes! Nigeria is even part of the name as in 'Nigerian 411 Scams'".
Meanwhile, others are concerned with her safety. There's recently been mass killings in two Nigerian states that have been "largely ignored" by local authorities.
HRW spokesperson told CNN: "Systemic corruption in the Nigeria Police Force is the problem."
Rights group, Human Rights Watch claimed there hasn't been enough done to cease the mass killings in Nigeria.
According to a report, victims involved in the mass killing were "hacked to death, burned alive, or shot simply based on their ethnic or religious identity."
Was her performance unreasonable?
Mariah, along with other A-list divas (including Beyonce and Jennifer Lopez) have all performed in countries known for "terror, death and fraud" which some have said blurs the harsh realities of these countries and covers up the human rights issues that go on there.
The superstar performed several hit songs at the Xmas party, including 'It's like that' and her new single 'The Art of Letting Go'.
She also honoured civil rights leader, Nelson Mandela with her song 'Hero' as a large image of Nelson appeared on a screen behind her.
But, her performance in Nigeria wasn't the only Christmas gala she led. Mariah also performed a medley of her Christmas hits - including 'All I Want For Christmas (Is You)' at the Rockefeller Center Christmas tree lighting ceremony in New York on Dec. 4, 2013.
So what do you think of Mariah's decision to perform in Nigeria? Do you think it's irresponsible? Tweet us @sofeminineUK.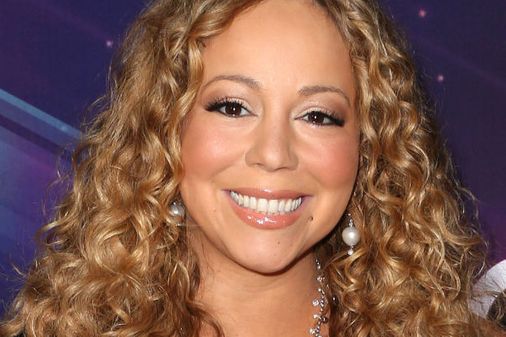 © Getty Images
Mariah Carey