Mariah Carey has slammed her new sound engineer for uploading the wrong version of her new single The Art of Letting Go on Facebook.
The superstar has gone as far as to admit to her divalicious ways calling her Facebook post her "diva in distress" thesis.
Mariah took to Facebook at 3.30am on Thursday 14th November to apologise to her fans for the mix up...
"Hey Lambs, I have to tell you this, I can't do what I always do and say nothing at all.
"It is 3:30 a.m. (11.14), and I'm sitting on my bathroom floor, very upset by some news I just got from a close friend and employee. Lucky her, she was 'nominated' to deliver this message to me after the long awaited 11.11 moment and the Jimmy Fallon show, knowing how upset I would be.
"To cut to the chase, a mistake was made by a brand new sound engineer whose only task was to press the space bar and upload the song to Facebook, while my team, and an incredible group of people from Facebook, partied while listening to the properly mixed & mastered version of 'The Art of Letting Go' on repeat from my iPod on my home speakers,
"Clearly, I was focused on answering your questions during the Q&A. There was no reason for me to wonder if the final mix we were listening to in that room together was different than what you were listening to!!!!!"
Mariah being Mariah has kept the incorrect post on her Facebook page instead of removing it. She has also posted the correct version onto her Facebook page and has asked her fans to share if they hear a difference in the two versions.
She continued: "You know that I don't comment on gossip, I typically don't respond to things like this or go into so much detail to the world, but this is something I'm upset about and I wish I would have known sooner.
"There's no doubt in my mind that this sounds like a self-absorbed diva on a 'woe-is-me' tangent about a couple of ad libs or some other triviality, but the reality is this is me, focusing solely on the record, wanting you to hear it and experience it the right way.
"I love and appreciate you so much for taking the time to even glance at this 20-page 'diva in distress' thesis. Thank you for letting me vent, this is another reason why Facebook rocks! You'll be hearing from me soon. Here is the REAL version of 'The Art of Letting Go.'"
The new song is the second single Mariah released from her new album. In May she released "#Beautiful" and has been meaning to release "The Art of Letting Go" for some time now, with it's official release date dating back to March.
There's no word on when the new album is due out, but we're certain to hear more of her diva-tastic ways soon enough.
Glad we're not the sound engineer who made the mistake, otherwise you'd really never hear the end of it!
What do you think of Mariah's outrageous diva thesis? Tweet us @SofeminineUK.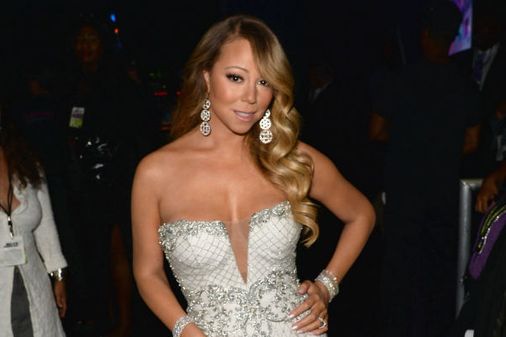 © Getty Images
Mariah Carey