Speculation has been rife with Doctor Who fans as to what the new Doctor Peter Capaldi will be wearing for his tenure as the twelfth incarnation of the iconic character, and the costume has now been revealed.

We knew that Christopher Eccleston was going to be a tough version of the Time Lord in his jeans and leather jacket, that David Tennant was going to be a funner (and considerably more attractive) Doctor in his tight suits and converse trainers, and that Matt Smith was going to be the kooky Doctor with his peculiar tweed jacket, braces and cheerful bow tie.

So when we saw Peter Capaldi's costume, a plain black suit with red lining , a white shirt and black Doc Martins, what does this hint about his portrayal of the character?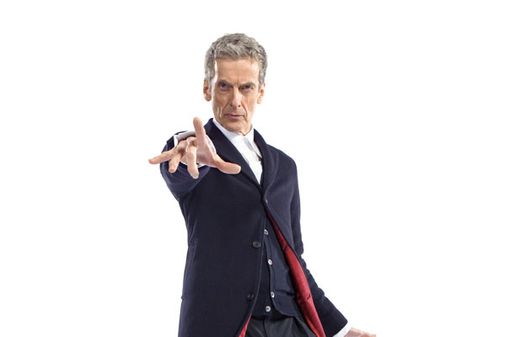 For starters, the 55-year-old said of the costume: "He's woven the future from the cloth of the past. Simple, stark, and back to basics. No frills, no scarf, no messing, just 100 per cent Rebel Time Lord."

The showrunner Steven Moffat also chipped in and said: "New Doctor, new era, and of course new clothes. Monsters of the universe, the vacation is over – Capaldi is suited and booted to coming to get you."

We're getting the feeling that Capaldi's Doctor is going to be especially bad-ass then. We do not want to wait until Autumn to see him in action, especially since the cast and crew have been gushing about Peter as the new doctor!

Jenna Coleman, who plays the Doctor's companion Clara, said: "[There are] exciting times ahead. [Peter Capaldi is] great…it's been great to get up on our feet and get started - we just seem to have taken off like a rocket."

Apparently Capaldi's Doctor is going to be considerably more dangerous than his predecessors as well, as Moffat added: "The last two Doctors have been brilliant, and have been your 'good boyfriend' Doctors. But the Doctor isn't always like that. There is the sort of Tom Baker, Christopher Eccleston end of the spectrum, where he is mad and dangerous and difficult."

Excuse us whilst we let out fangirl squeals! Are you excited about the new series? Tweet us @sofeminineUK