Russell Brand's ex-girlfriend reveals his lady-killer moves
Becki, 39, first met Russell when she appeared on his show Big Brother's Big Mouth in 2004, following a stint in the Big Brother house.

Becki told The Sun: "He fizzes with sexual energy and he's a very masculine man.

"Coupled with his self-confidence, his personal success and his sense of humour, women don't stand a chance. It's like being under attack.

"He is a man who needs a lot of sex and the one thing all his women must be is wild in bed.

"I thought he had finally grown up when he married Katy but clearly not. The thing with Russell is he just gets bored too easily."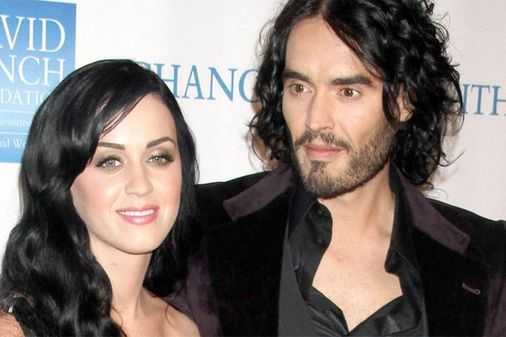 Katy Perry and Russell Brand
The notorious sex addict looked like he was settling down for good after marrying popstar Katy Perry in 2010, but their union only lasted 14 months and they split back in December last year.
Since then the 37-year-old has returned to singledom with a vengeance, dating at least 9 women since his divorce, including Spice Girl Geri Halliwell.
Although some don't see the appeal of the comic - especially with his known former drug and sex addiction troubles, his long wild hair, open shirts and eye-wateringly skinny jeans - former reality star Becki has admitted that in person he's incredibly different to what you'd expect.
She admitted: "I know a lot of people wonder what on earth is his appeal, with his scruffy, weird clothes and mad hair. But he's actually very clean and hygienic.
"He was always showering and spraying himself with perfume.
"He is so confident and targeted me with his intense, dark eyes and beaming smile. From day one he made me feel like the sexiest woman on the planet.
"He devoted all his attention to me when we were together and when we were apart he would bombard me with calls. I loved his Cockney accent coupled with his very bright brain."
It's no surprise to learn that the Forgetting Sarah Marshall star's main priority was getting down and dirty with the current objection of his affection.
Becki claimed: "Russell needs a lot of sex. He pushes the boundaries further than any man I ever met. We did things I never did before.
"We soon discovered we matched in terms of sexual energy. You had to be wild to keep up with him.
"We were both prepared to push the boundaries. He was experimental and inventive and would use his yoga positions. He constantly told me how special I was to him."
But the actor's bed-hopping antics are a well-worn pattern for the funnyman, which Becki allegedly found out for herself when she turned up to a party to see Russell with another girl on his arm.
Will they never learn?!