Selena Gomez has had a few bumps in the road this holiday season. She's viewed ex-boyfriend Justin Bieber's bizarre behavior from afar with disgust and disappointment. Then, she threw a tantrum while singing at the KIIS FM charity Jingle Ball that was caught on tape. So it was somewhat unsurprising when the 21-year-old pop released a statement saying she'd decided to cancel her Australian and Asian tours.
Selena said in a statement, "My fans are so important to me and I would never want to disappoint them. But it has become clear to me and those close to me that after many years of putting my work first, I need to spend some time on myself in order to be the best person I can be. To my fans, I sincerely apologize and I hope you guys know how much each and every one of you mean to me.
A source close to Selena claims that there's no need to worry about the singer. "Selena is OK," the source told E! News. "She just realized it was time to take a break for herself. She's been working non-stop for six years. She hit a wall. She wants to spend time with her family, especially for the holidays."
The insider goes on to say, "She doesn't like to say no, but she just reached a point where she needs a minute. She is not having a breakdown. She wants to be the healthiest that she can be and this means taking a little break. But she is fine."
Seems reasonable enough! This girl is a workhorse and deserves some rest!
What do you think is next for Selena? Tweet us @sofeminineUK!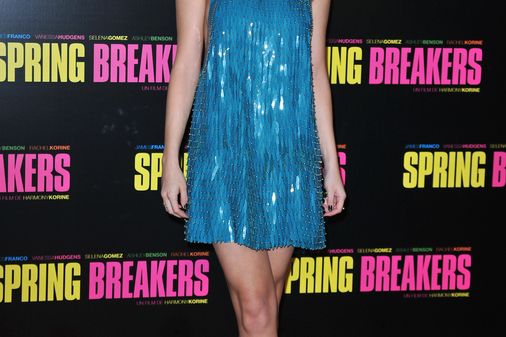 © Getty
Selena Gomez