Sofia Vergara, 41, is undoubtedly one of Hollywood's sexiest Latina women, and along with her infamous curvaceous bod and figure-hugging ensembles she's alway been a fave of ours.
And usually we love watching Sofia flaunt her natural curves, but her shrinking figure hasn't gone unnoticed after her recent posts on social media.
During Thanksgiving weekend the Colombian bombshell posted photos of herself and her "Mini mee" on her social media pages wearing a black head-to-toe outfit.

​Compare the difference in her shape with an image posted only a few months ago (below).
Sofia didn't get the positive response from fans she expected. Vexed fans took to Twitter claiming she looked "too skinny" in her recent post.
One follower said: "Your're getting too skinny!!"

​Furthermore, following a post showcasing her new series 2014 tv series Killer Woman, a follower said: "The last thing we need is another show that showcases perfect women in skimpy outfits. Why can't they be regular women? Why do we keep perpetuating these stereotypes on tv??"
But weight loss furies aren't something new to the Modern Family star. In 2011, anger sparked among fans for her promotional stint with Pepsi where she promoted their new-look "skinny" can. Fans claimed the actress looked "freakish" and digitally altered.
However, Sofia has denied any alterations when she spoke to the Boston Herald. The actress explained: "I saw the pictures, and now with technology, they're looking at it on the screen right after they take them.
"It was just a different way of dressing me."
Sofia is currently engaged to condiments entrepreneur Nick Loeb, who revealed in a recent interview with People.com that "she loves to eat".

​With more talk about wedding plans do you think Sofia is trying to shed some weight before the big day?
Keep the weight on Sofia - We adore your curves!
Do you think Sofia has lost too much weight? What do you think? Tweet us @sofeminineUK!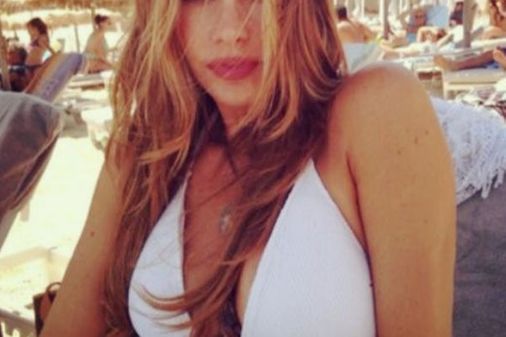 © Instagram
Sofia Vergara