Brooke Vincent was celebrating her 21st birthday at Manchester's Great John Street hotel on Saturday night when things took an ugly turn after she got into a spat with Michelle Keegan.

The Coronation Street actresses were reportedly having a lovely time before Brooke reportedly made a cutting comment about Michelle's boyfriend Mark Wright.

The birthday girl apparently jokily remarked to Michelle that her highly attentive boyfriend was "following her around like a lost puppy".

You'd think the former TOWIE star would be able to handle himself in a room full of soap actors.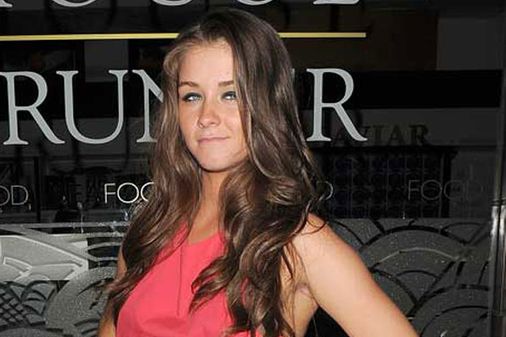 © WENN
Brooke Vincent
An insider told The Mirror: : "Brooke made some tongue-in-cheek remarks about Michelle having Mark under her thumb.

"Michelle got wind of it and wasn't happy, and had some strong words with Brooke afterwards.

"They've always got on well together but in the heat of the moment it got quite feisty."

Brooke had apparently not intended to create a feud, but the reaction she got from her 26-year-old co-star meant the drama quickly escalated.

The source continued: "Brooke made the comments all in good humour, but everyone had had a few drinks which made things 10 times worse.

"It took a few friends to step in and smooth things over."

Mark apparently dealt with the situation by making everyone nauseatingly aware of his loyalty to Michelle.

He posted a photo of them to Twitter with the caption: "Forever".

Brooke has been quick to deny that there is any issue between her and Michelle.

She tweeted this afternoon: "​1st I've heard over this alleged "spat" "harsh words""fight" did you know about this @michkeegan ? Hahahahahahaha wtf!!"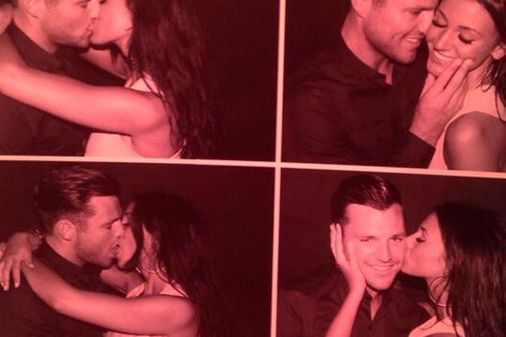 © Twitter
Michelle Keegan and Mark Wright