The Doctor Who series finale is set to terrify and delight as viewers may finally find out the Time Lord's name and meet the faceless Whisper Men.

Tonight's episode will be the last Doctor Who fix for six months before the 50th Anniversary spectacular in November, so show creator Steven Moffat wanted to make sure the viewers weren't left disappointed.

The episode's title, The Name Of The Doctor has got people wondering if tonight's the night we finally learn the main character's real name.

But a source told the Daily Star: "We may have to wait another 50 years to find out. Steven Moffat is a big tease."

That's not all - one secret that's definitely set to be revealed is the significance of the Doctor's sidekick Clara.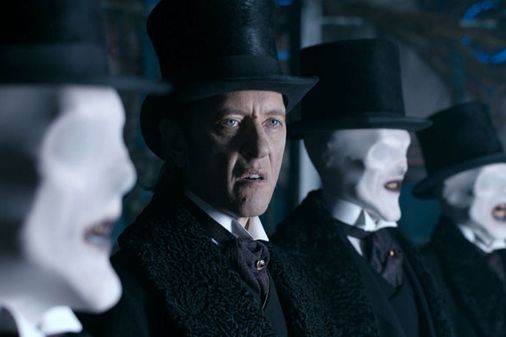 © BBC Pictures
Doctor Who finale
Viewers will tonight finally find out why she keeps turning up for all the time travelling adventures.

Add to that the new horrifying monsters the Whisper Men, and you can see why Jenna-Louise Colman - who plays Clara - describes it as "epic".

There will still be old foes like the Ice Warriors and Cybermen, and they're not the only old faces.

Alex Kingston as The Doc's wife and Richard E. Grant will both be back on your screens this evening.

The 27-year-old actress has said: "The finale is epic, it's such a treat for all of the fans.

"It goes from dark where the Whisper Men are - absolutely terrifying. What I think it is, is it's a monster, a villain, that has kind of got style.

"They don't run at you, they kind of come at you really slowly and that creepy confidence is absolutely terrifying."

The Doctor Who finale will air on BBC1 tonight at 7pm.