Harry Styles was mixing business with pleasure this week when he was reportedly spotted kissing a blonde student in Oslo.

Camilla Foss, 18, caught 19-year-old Harry's eye while partying on a bus full of his adoring fans.

She's thought to have been following the band on their tour of Europe, so she must have thought she'd hit the jackpot when she and a couple of mates met the heartthrob while eating at the band's hotel in Norway's capital.

The 1D hunk apparently got himself some Nordic action ahead of the band's performance in Oslo, after he accepted an invitation to join her friends for a party.

© Twitter @oliviagreen1D
Harry Styles with Camilla Foss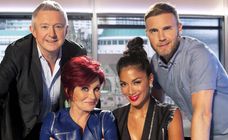 A source told the Sun: "Harry was overjoyed to get the invite to jump on the bus with screaming fans.

"There were loads of girls pawing him, but he focused on Camilla. It got pretty sweaty in there."

The ladies' man didn't stop there: "Fans are saying they've been seen kissing and she's been spotted at his hotel." he even apparently took her number!

Let's hope her friends' favourites were other members of the band otherwise that could be one awkward journey home...

Harry, who was recently linked to 33-year-old Kimberly Stewart, apparently said of the scene on the bus: "As soon as I got on there were three beer cans over my head and people screaming, 'Welcome to Norway!'"

But this may not even be that exciting for Camilla - it's not the first time she's partied with pop stars.

She was also spotted with 19-year-old Justin Bieber when he was in Oslo a few weeks ago and even posted a photo to Twitter.

But this was when he seemed to rekindle things with his ex Selena Gomez, so we're guessing they didn't have quite as much fun as she did with Harry.

Of course, as soon as news of Harry's apparent new hook-up emerged, 1D fans quickly took to Twitter to voice their disapproval.
One tweeted: "What is the most important thing you need to do today? — punch camilla floss in the face! jk!"​

Another posted a photo of the pair together and wrote: "Harry with Camilla Foss tonight (via @The1DScoop) bye bye high self esteem."

© Getty
Harry Styles